If you want to increase your sales and drive more traffic to your digital channels, an excellent digital marketing strategy can help you with that. A digital marketing strategy is something that helps businesses connect with their customers. So, if you want your online business to do well, you should develop a good digital marketing strategy.
With a digital marketing strategy, your website gets more traffic through SEO, PPC, social media, and email marketing. Marketing is a vital part of the business industry; similarly, digital marketing is paramount for online businesses.
To keep up with the fast-changing world, every business needs a strategy to help it stay ahead of the curve. Staying ahead of your competitors is essential for your survival.
Let us discuss why a digital marketing strategy is vital for your business.
Importance of Digital Marketing Strategy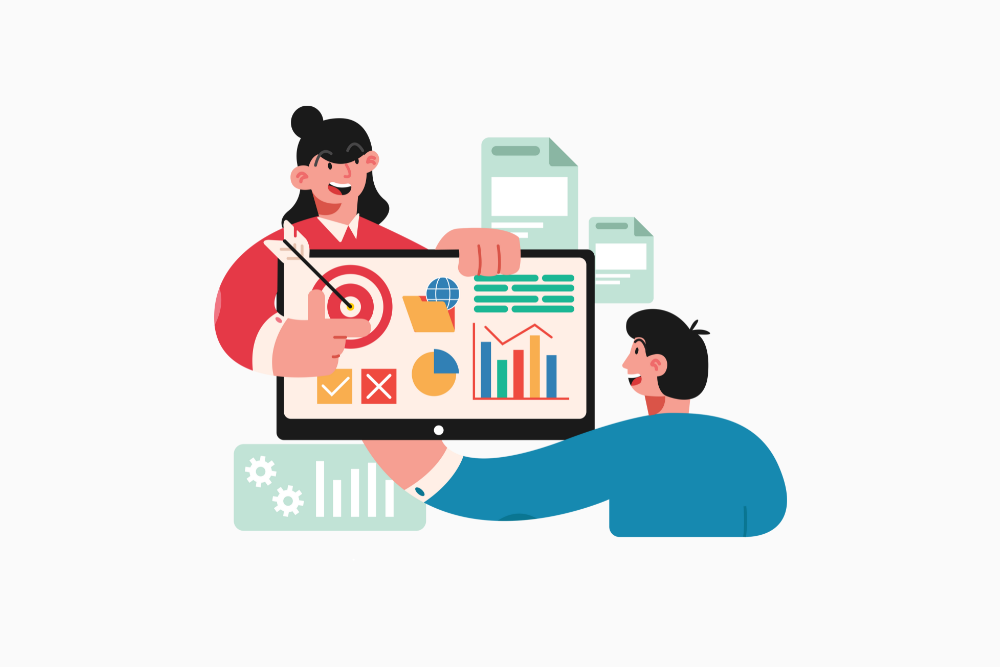 There are several reasons why a digital marketing strategy could be vital for your business. Here are some of the prominent ones:
Improved learning
When you decide to create a digital marketing strategy for your business, you begin by assessing and analysing all the details about your business, even the smallest ones. You study your audience, competitors, new trends, and in-demand niches. Examining all these things about your business and the market gives you a chance to learn and gain in-depth knowledge of your business. While you learn all these things, it also helps you devise an excellent digital marketing strategy for your business.
Precise data
After successfully analysing the situation of your business, you gather comprehensive data that can help you make informed decisions. Instead of making blind guesses, you can predict what works for your business and what doesn't with the help of this real-time data. Moreover, these numbers will help you combine the proper marketing channels and customise a strategy that suits your business needs.
Increased ROI
Return on Investment (ROI) is integral to a business plan. With real-time data on your hands, you can use it in your favour and determine your weaknesses, predict problems, and create timely solutions. All these actions will help you save your time and money, as well as provide improved results.
Better relationship with the audience
A digital marketing strategy ensures improved communication with your audience and customers. It is important to establish value in your relationship with your audience. Furthermore, a digital marketing strategy can help you find new ways to engage with your customers and ensure they keep returning for more business. Now that you know why a digital marketing strategy is vital for online businesses let us look at some of its benefits.
Benefits of Digital Marketing Strategy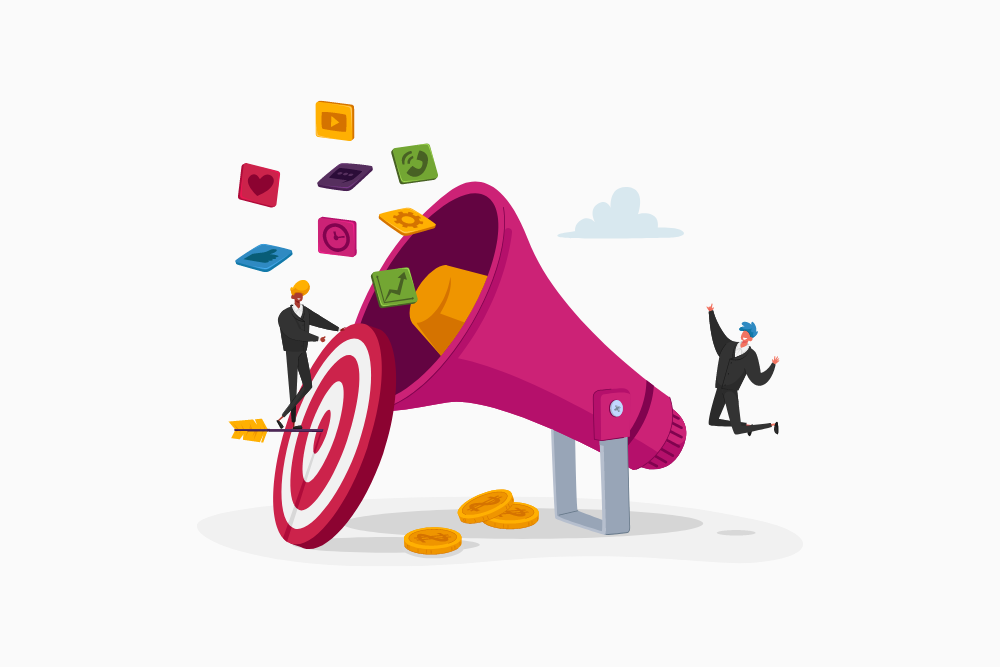 Some of the benefits of creating a digital marketing strategy are:
Flexibility
Digital marketing is the new essential if you are an online business owner. It allows you to design your campaigns and choose how you want to run them, such as banner ads, emails, social media posts, content marketing, etc. Moreover, digital marketing allows you to test your campaigns beforehand and stop them if they are not to your liking. Digital marketing offers a wide range of possibilities that enable you to choose according to your business needs.
Affordability
Considering the affordability of anything means a lot to business people, so you should use digital marketing methods. Digital marketing is way less expensive than traditional marketing methods. For example, digital ads have lower prices than their alternatives. Additionally, you don't have to spend thousands on running ads for a wider audience. You can also target an audience based on your business and niche and save money there.
Tracking
Digital marketing lets you track your customers' preferences and the type of content they are interested in. You can track which ads encouraged them to purchase from your website. This way, you can analyse which ads perform better than the rest to refine your strategy accordingly.
Mobile-friendly
Many of the world's population own smartphones today, and accessing your target audience through their smartphones is a smart move. Digital marketing allows you to reach your potential customers on their smart devices. While people use different apps on their smartphones, your marketing ads, emails, and social media posts can reach them through these apps and promote your products and services.
Interactivity
With digital marketing, you can communicate better with your customers through the comments section. Allowing customers to leave messages, comments, and reviews helps you understand their preferences and add value to your business. Additionally, keeping yourself open to your customers' remarks can help you establish trust in your relationship with the customers. It shows that you care and respect their opinion. This also helps improve your services to cater to your customers according to their liking.
Multimedia
Content that contains images, videos, and other visual effects tend to attract more people than content with simple text. This is because photos, videos, and audio instantly catch a person's eye and can encourage them to do business with you. Moreover, multimedia content is way easier to put together than any other digital marketing content. In today's fast-paced world, no one has the time to read long paragraphs of text; instead, people enjoy looking at photos and videos, which is how you convince them to buy your product.
Boost in sales
Since online shopping has become popular, digital marketing has become vital for online businesses. It allows businesses to promote their businesses to the right audience and improve their company reach. Google shopping ads and other marketing campaigns can help you achieve increased sales and improved brand awareness and recognition.
Influencer promotion
In this age of numerous social media platforms, people with a high social media following can use their followers to their advantage. Famous influencers promote various brands to their vast following and encourage them to buy from those brands. Digital marketing has allowed businesses to hire social media influencers for their services. These influencers endorse different brands and motivate their followers to become their customers. This way, your brand gets recognition, and your business gets more sales.
Why should you go for digital marketing?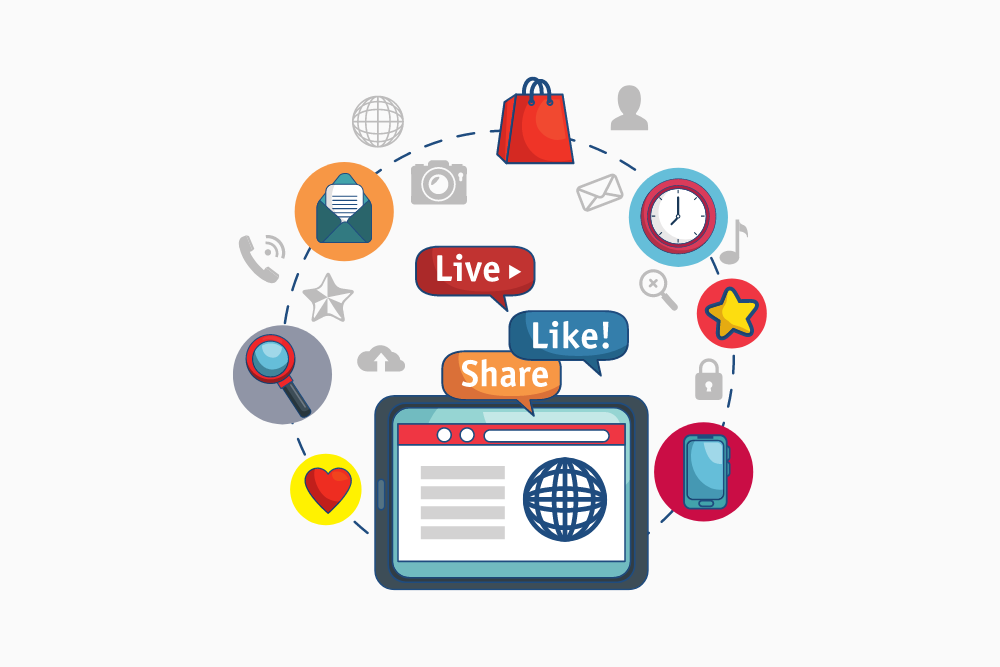 The biggest and most significant reason you should opt for a digital marketing strategy is that your competitors are doing it. The online business industry is competitive and fast-changing, and you must be competent to keep up with its evolution. Assume that all your competitors use digital marketing to promote their businesses, so why should you hold back?
Using a digital marketing strategy to generate new leads, improve customer engagement, and boost sales can help your business grow. Many online businesses use digital marketing to promote and target the right audience. Moreover, targeting the right audience is the most significant benefit digital marketing offers. Businesses even spend thousands to target their ideal customers and keep spending more to improve their strategies.
In conclusion, digital marketing is vital for survival on the internet, and it looks like it is here to stay. So rather than resisting it, it is best to devise a wise strategy and start expanding your business to new horizons.
FAQs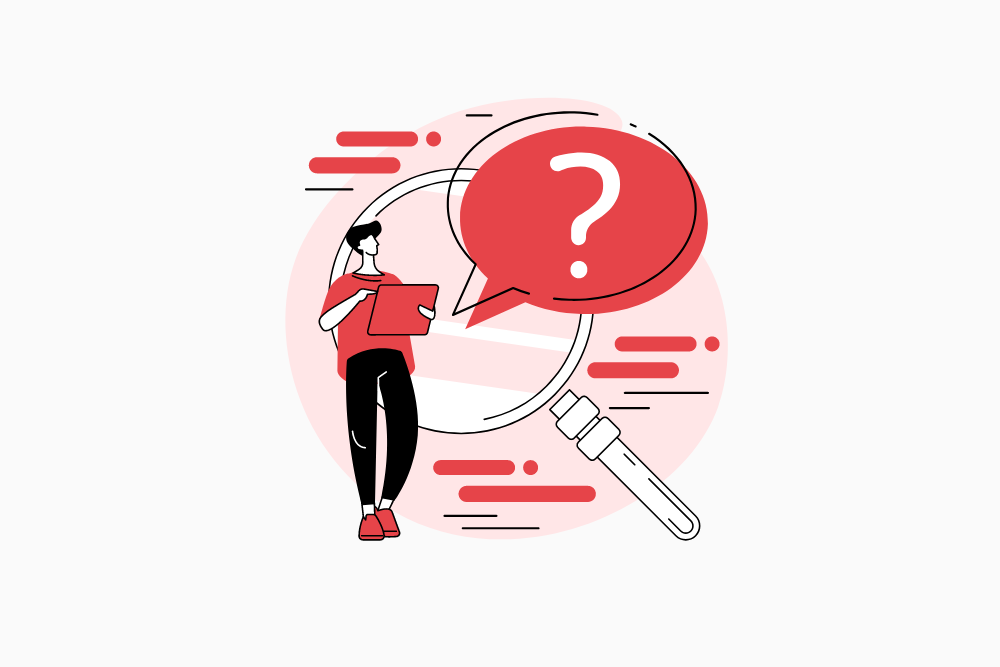 Is digital marketing easy?
Digital marketing is not challenging if you put in some time and work. Especially with Google available to us 24/7, we can also work out the technicalities with its help. Furthermore, all the tools and guides are available online, making things more straightforward and hassle-free.
What skills do I need for digital marketing?
Some of the following skills are required to get hold of digital marketing:
Email
Social media
Content writing
Data analysis
Social media ads
Pay Per Click
Creative thinking and problem solving
Strategic planning
Why do I need a digital marketing strategy?
Digital marketing is essential to growing your business. However, it is your choice if you choose to do it. Without it, your sales might remain unchanged or go down. Additionally, without a digital marketing strategy, your sales will be highly dependent on what your competition is doing and how Google changes its algorithm.
Conclusion
In short, a digital marketing strategy can do your business and help you grow. There are several types of marketing mediums that you can choose to promote your business, such as emails, ads, social media posts, etc. However, regardless of your marketing type, it is wise to avoid sticking to it for a long time. It would help to switch between mediums and refine your campaigns to improve your results. Experimenting with your digital marketing campaigns will help you learn what works best for your business.