Facebook marketing can be a great way to connect with customers and promote your business. However, it can be challenging to know where to start. In this guide, we will explain the basics of Facebook marketing and give you tips for creating a successful campaign.
Facebook marketing allows brands to reach their target audience and promote their products or services in various ways. Companies can tailor-make strategies designed for maximum impact on engagement rates, whether by leveraging organic content, such as posts and videos that appear in user feeds, or paid advertisements specifically targeted at users with specific characteristics. Creativity is vital in Facebook Marketing – from eye-catching visuals to engaging text copy; all elements need careful consideration if you want your brand's presence online to stand out!
Why is Facebook Marketing important?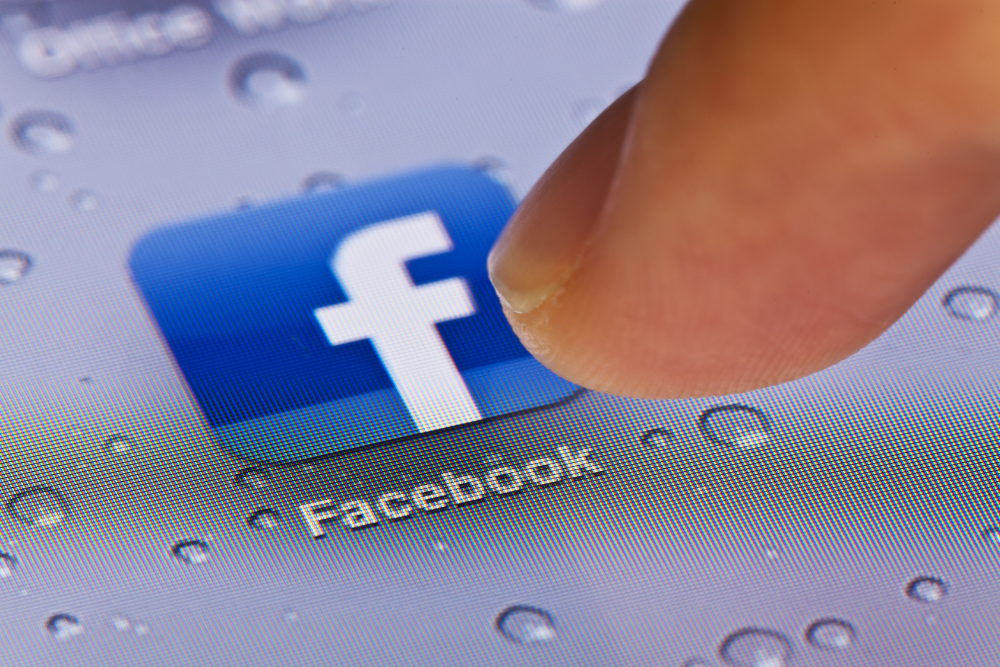 For brands looking to increase their market presence and make a more significant impact, Facebook marketing is a powerful tool. It can help your business promote its posts on an expansive scale while reaping the rewards of more in-depth brand recognition and improved results.
Facebook Marketing has become a powerful tool for businesses to reach more customers and expand their clientele. With compelling reasons driving its importance, let us explore how Facebook can help grow your business into something remarkable!
Global network coverage
Enhances organic reach
Integrates with other marketing platforms
Runs Paid Advertisement
Automated tools to function
Global network coverage
With an audience of 1.5 billion people, Facebook has become a powerhouse for businesses to reach out worldwide. As a result, over 7 million companies are taking advantage of their marketing tools and strategies – providing brands with unprecedented access to billions around the globe.
Connecting with customers has never been easier! With Facebook marketing, you can initiate genuine relationships between your brand and consumers by sharing valuable content. This way of engagement will grant visibility on the news feeds among other places – growing an organic network of fans to share the latest updates.
Integrates with other marketing platforms
Brands can bridge the digital divide and maximise their outreach by connecting multiple marketing channels like mobile, email, and Search engines through Facebook's promotion tab. By doing so, they can increase the visibility of their brand, taking advantage of all that FB has to offer.
With Facebook marketing, you can precisely reach your potential customers. Define parameters like age, gender, and location of users to ensure that only relevant people see your promotions and advertisements – increasing their value for both parties involved.
Automated tools to function
Marketing your products or services with Facebook doesn't have to be a slog. Utilising tools that automate processes like content management, appointment scheduling, and ad running can make achieving success more accessible than ever. So don't hesitate—to take advantage of the available technology to supercharge your business's social presence today.
What are the benefits of Facebook Marketing?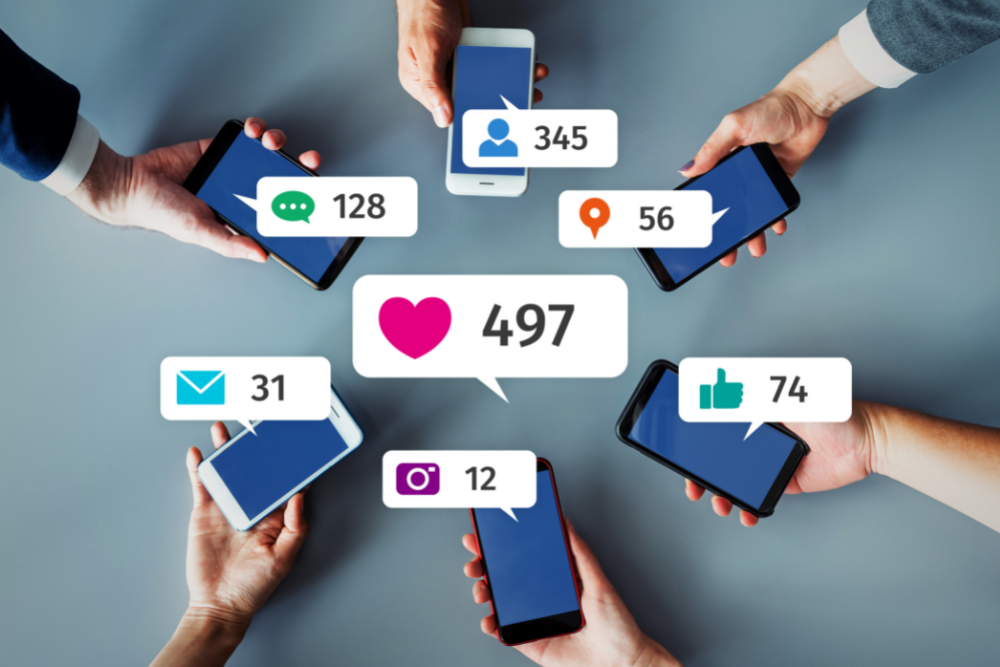 For businesses, a successful marketing plan has become almost unimaginable without leveraging the power of Facebook. The platform transforms how companies reach and interact with customers across all industries.
Let us know the most important benefits of Facebook marketing:
Cost-friendly Marketing Expenses
Develop brand loyalty
Information related to Facebook Insights and Competitor Analysis
Targeting potential customers
Increase in website traffic
Cost-friendly Marketing Expenses
To supercharge your business growth without a hefty price tag, shop on the popular marketing platform – Facebook! You can create an eye-catching page to showcase your products and services with just a few simple steps. Plus, you will have access to budget-friendly ad campaigns that can be tailored specifically for potential customers. Unlock new opportunities with this cost-effective online tool today.
Facebook provides an opportunity for businesses and customers to connect in meaningful ways. With the help of instant messaging, customer support plugins, and feedback surveys – you can easily foster relationships that lead to brand loyalty over time.
Information related to Facebook Insights and Competitor Analysis
Brands can gain knowledge from Facebook insights through organic marketing or paid advertisements. The data lets you know total page likes and reach for posts, as well as people engaged in the content – plus all sorts of comparative analytics, including impressions and frequency. By also considering Google Analytics tools that track visitors to your site and the percentage of new customers and locations served, brands can get ahead by surveying their competition's strategies while optimising their plans accordingly.
Targeting Potential Customers
Facebook marketing is an invaluable tool for brands looking to reach their potential customers precisely. Through demographic targeting and retargeting campaigns, companies can get creative in how they engage – from content creation activities to contests. Not just marketers benefit either; visitors appreciate the tailored interactions that encourage deeper engagement.
Increase in website traffic
Posting engaging links to your website on Facebook can generate genuine interest from users who like and follow the page. This leads you straight into direct marketing, exponentially increasing traffic for your brand! With a global outreach possible through social media platforms such as Facebook, businesses must make use of them in these times—an opportunity that cannot be missed out on.
Formats of Facebook Marketing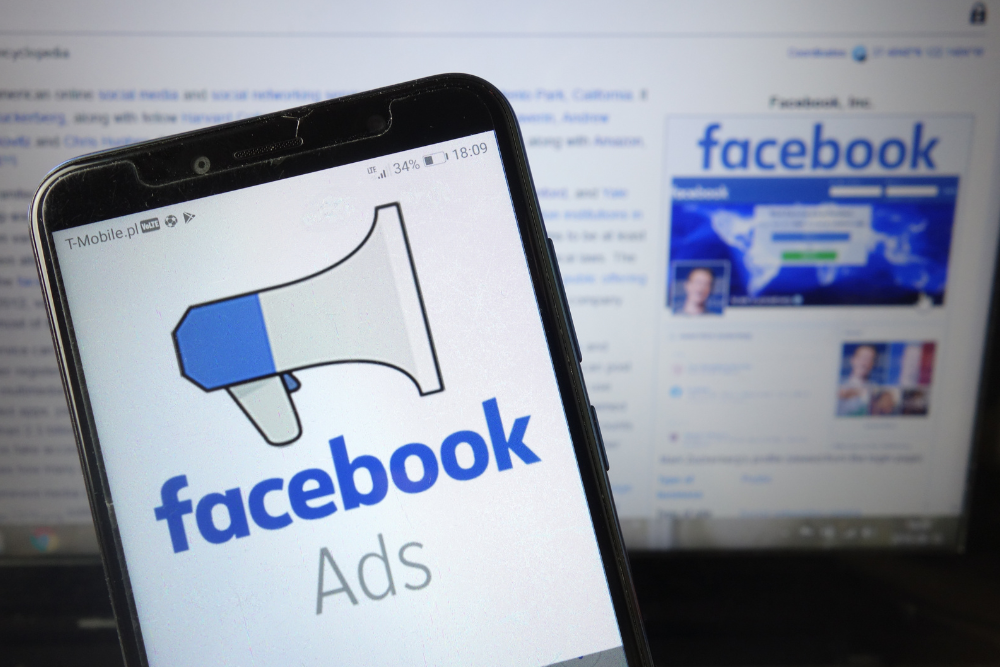 With its prominent place as a leader in social media, Facebook also offers fantastic opportunities for marketing using its advanced tools and custom formats. The developers at the platform are constantly innovating to create advertisements tailored for contemporary audiences, helping you get the most out of your profile.
Different formats of Facebook marketing are given below:
Video ad
Image ads
Carousel ads
Collection ad
Slideshow ads
Lead generation ads
Video ad
Facebook videos are an effective way to showcase your product's features and strengths. Choose from various types for different impacts: use quick, creative GIFs or In-Stream long-form content to captivate viewers on the go.
Image ads
An image ad can be the answer when tight on cash but needs a significant advertising impact. Get your name out there while creating high-quality visuals to drive people directly toward you. It is fast and easy – what more could you ask for?
Carousel ads
With up to ten images or videos in an ad, you can provide a unique interactive experience for customers! Showcase one product with detail and nuance, display varying products side-by-side, or craft your narrative, all within the confines of this innovative carousel format. Unleash those creative juices, and don't hold back.
Collection ad
Share various products with your customers through a dynamic Collection ad on Facebook. This eye-catching post features one vivid image or video and four smaller images arranged in a grid format, perfect for showcasing diverse offerings to potential buyers.
Slideshow ads
Create an attention-grabbing video ad with just a few clicks. Even those on slower internet connections don't have to sacrifice visuals: choose from stock images, utilise helpful editing tools, and enhance your clip by adding music. You will be sure to stand out in no time.
Lead generation ads
A new format is making it easier than ever before to connect with mobile users. When an image in the advertisement gets tapped, a subscription form immediately enables customers to sign up for newsletters without any hassle.
7-Step Guide to get started with Facebook Marketing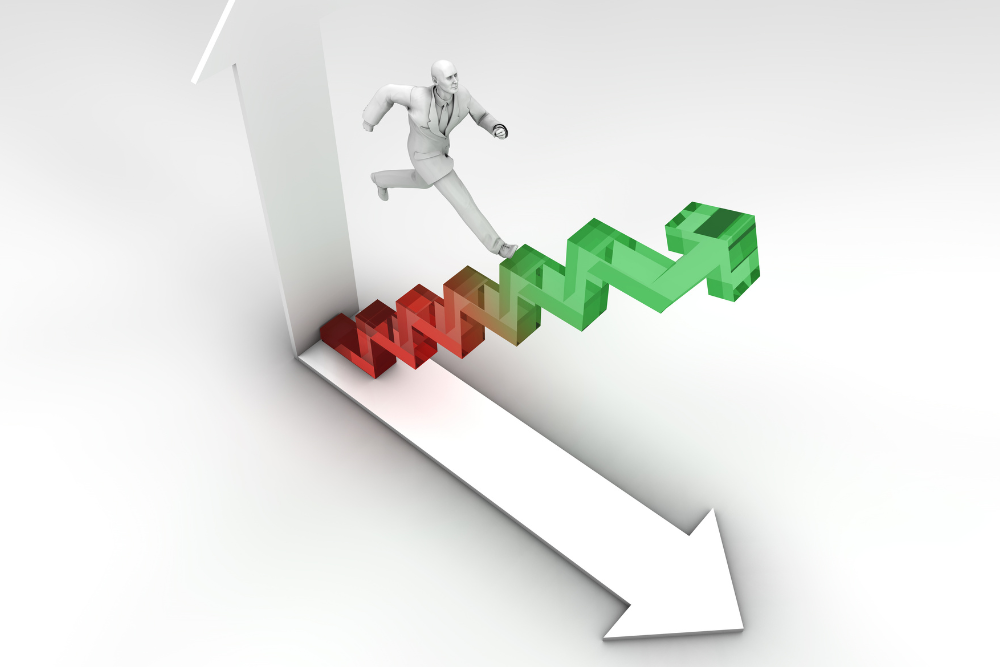 For any business' success on Facebook, getting the most out of its Ads is essential. Doing so will open up many opportunities and pave a path towards meaningful marketing experiences that foster long-term growth.
Let us explore the seven steps to get started in Facebook marketing!
Accessing ads manager and choosing an objective
Naming your campaign
Fixing the budget and schedule
Choosing your specified audience
Selecting the Ad Placements
Determining the safety controls of a brand
Create the Facebook Ad
Accessing ads manager and choosing an objective
With the Ads Manager, you are one step closer to growing your business through powerful Facebook advertising! Take control of how you reach potential customers and track success with customisable campaigns. Don't forget — decide on an objective that fits your desired outcome for maximum performance from every campaign.
To ensure the success of your campaign, it is essential to name a strategy and keep an eye on its performance. To verify how effective this will be in achieving results, use A/B testing, which helps identify optimal versions by comparing different possibilities side-by-side.
Fixing the budget and schedule
Choose a budget that makes sense to your business goals. The more you invest in an ad, the better it performs. Similarly, setting a schedule for how long an ad should run helps keep track of spending and gives insights into which times are most effective for viewership.
Choosing your specified audience
Developing personas is a great way to get to know your consumer base. First, define who makes up the core audience you are trying to reach and what kind of content they would be most interested in. This will ensure that each campaign speaks directly to the right people.
Selecting the Ad Placements
Knowledge of where ads should appear is vital to a campaign's success. The choices are extensive, and each has advantages – from the Facebook news feed to stories, Instagram, instant articles, audio, and much more!
Determining the safety controls of a brand
Security filters can be implemented for every ad format to safeguard your brand from potentially damaging content. This is also helpful in avoiding scams, protecting customers, and creating a positive overall experience.
After all these steps are taken care of, it is time to get creative. Develop an ad that reflects your brand's mission and resonates with the target audience. With careful planning, thought-out messaging, and captivating visuals, your business will surely make a lasting impression!
Facebook marketing can be an effective tool for businesses of all sizes. Using the seven steps outlined above, anyone can get their feet wet with Facebook marketing and create powerful campaigns that produce results. Remember these tips as you develop your strategy, and don't be afraid to have fun with it!
Facebook Marketing Tips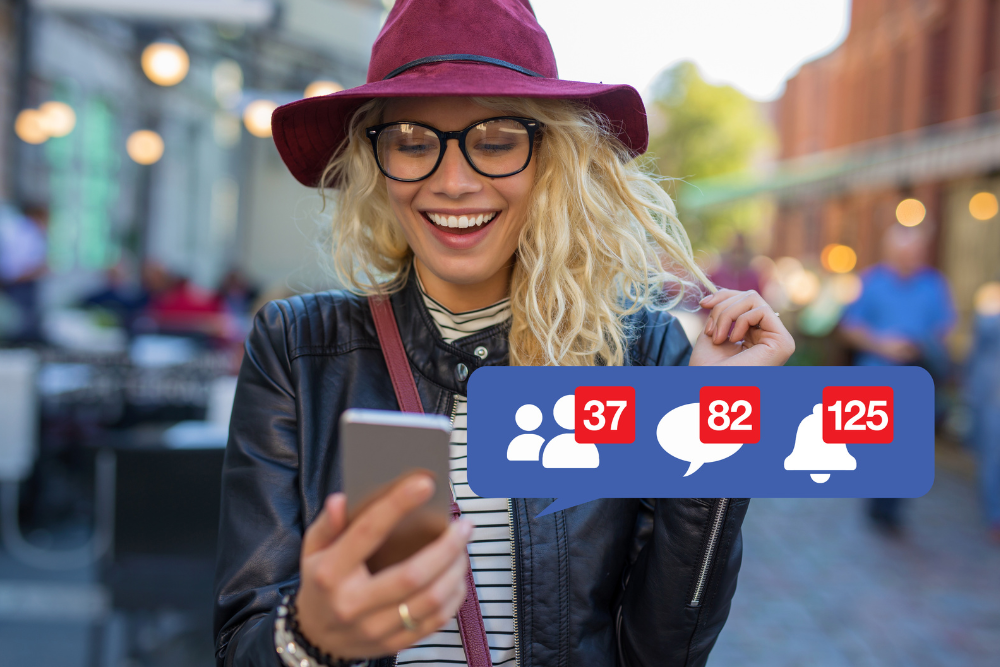 Let us get smart about Facebook marketing! With these creative hacks, learn how to save time and maximise your social media output. Also, discover powerful tips to give you an edge in online advertising today.
Choose the best timing
Promote your Facebook page on other channels
Use a relevant URL for your page
Add a CTA button
Support customers via a Facebook Messenger bot
Use a Facebook pixel
Create lookalike audiences
Timing matters when it comes to Facebook marketing. Studies show that posting during certain times can lead to higher engagement rates. For example, the best times to post are Wednesday and Thursday afternoons. Knowing when users are most active can help you get the best results possible with your campaigns.
Promote your Facebook page on other channels
Promote your Facebook page on other platforms, such as websites and email lists. This will help you increase awareness of your brand and create more opportunities for potential customers to find and engage with your content.
Use a relevant URL for your page
Having a recognisable and memorable URL for your Facebook page can make it easier for customers to find you online. Customising the URL to match your brand name will also boost your visibility and make sharing easier for people.
Adding a call-to-action (CTA) button to your page is a great way to encourage customers to take action. This will make it easier for them to find the content they seek and ensure your message is heard.
Support customers via a Facebook Messenger bot
Having a customer service chatbot on your page can make it easier for customers to quickly get the help they need. This will save you time and make it easier for customers to get their questions answered.
Utilising the Facebook Pixel can help you track customer behaviour and ensure that your ads are reaching the right people. This will also give you valuable insights into audience demographics and help you make better decisions about where to target your ads.
Create lookalike audiences
Facebook's Lookalike Audiences feature can help you identify potential customers with similar characteristics to your current customers. This will make it easier for you to target people likely interested in your products or services.
FAQs
What are the four basics of marketing?
The four marketing basics are product, promotion, place, and price. These components work together to create a comprehensive marketing strategy to help you reach your target customers and maximise sales.
Is marketing on Facebook free?
Marketing on Facebook is not entirely free, but there are some ways to get started for free. For example, creating a page and posting content requires no money. However, you may need to invest in advertising to reach more people with your message. Using tools such as Facebook Pixel can also help you optimise your campaigns and maximise your ROI.
Can Facebook be used for product marketing?
Yes! Facebook can be a great platform to promote and market your products or services. You can reach more potential customers and drive sales with a comprehensive strategy that includes targeted ads, organic posts, and engaging content. Additionally, tools such as messenger bots can help make it easier to provide customer support.
How much do Facebook ads cost per month?
The cost of Facebook ads will vary depending on the type of campaign, your budget, and other factors. Generally speaking, you can expect to spend anywhere from $1 to $10 daily on your campaigns. Remembering that the cost of ads can add up quickly is crucial, so it is vital to set a budget and track your performance regularly.
Conclusion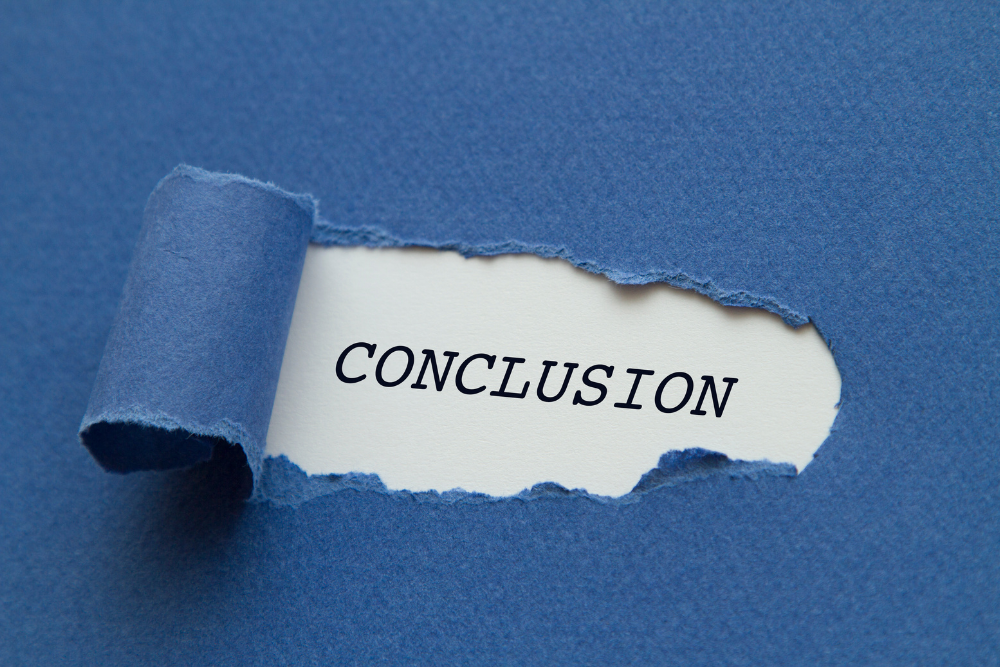 Facebook can be an effective marketing tool for businesses of all sizes. By understanding the basics of Facebook marketing and implementing the tips outlined above, you can maximise your reach and drive more sales from your campaigns. Additionally, utilising tools such as lookalike audiences and messenger bots will help you get the most out of your efforts. With a comprehensive strategy and a bit of time, you can create an effective Facebook marketing campaign that will help your business reach its goals.