A website builder is a tool that helps to create or build a website. It is an all-in-one sort of place that has templates, photos, and web hosting forums. Also, a website builder has all the necessary elements required to form a website without manual coding. Moreover, a website builder is a platform that usually has a drag and drop option and a user-friendly interface. In addition, with plenty of features, it makes it so easy to build unique websites.
Concerning the types of website builders, there are two, offline and online. One can install or download offline website builders on the computer. For this, one builds the website and saves all the relevant files on the computer. Afterward, all the website files are uploaded into a web host. On the other hand, the online website builder is in trend nowadays. It just needs a web browser and internet to work. So, from any device and place, one can make a website with an internet connection.
How does a Website Builder work?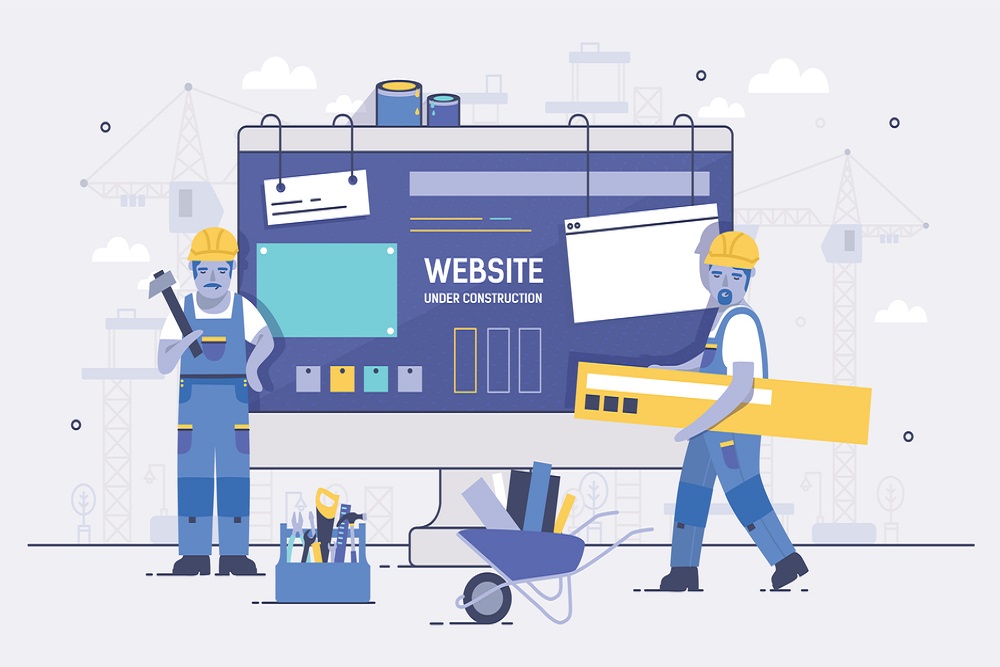 A website builder works quite simply. One starts by choosing a best-suited template. This determines the look of the website. Afterward, you have to edit the template by using a drag and drop editor. Now, you can add any of your favourite pictures or videos to it. Plus, you can add any headings, any text, and many other aspects.
Moreover, a website builder is the one that enhances the online presence of a website. Artists, bloggers, photographers, writers, and others utilize website builders for creating the best website. Furthermore, freelancers do use this as well, as it is the best approach.
How to Choose a Website Builder?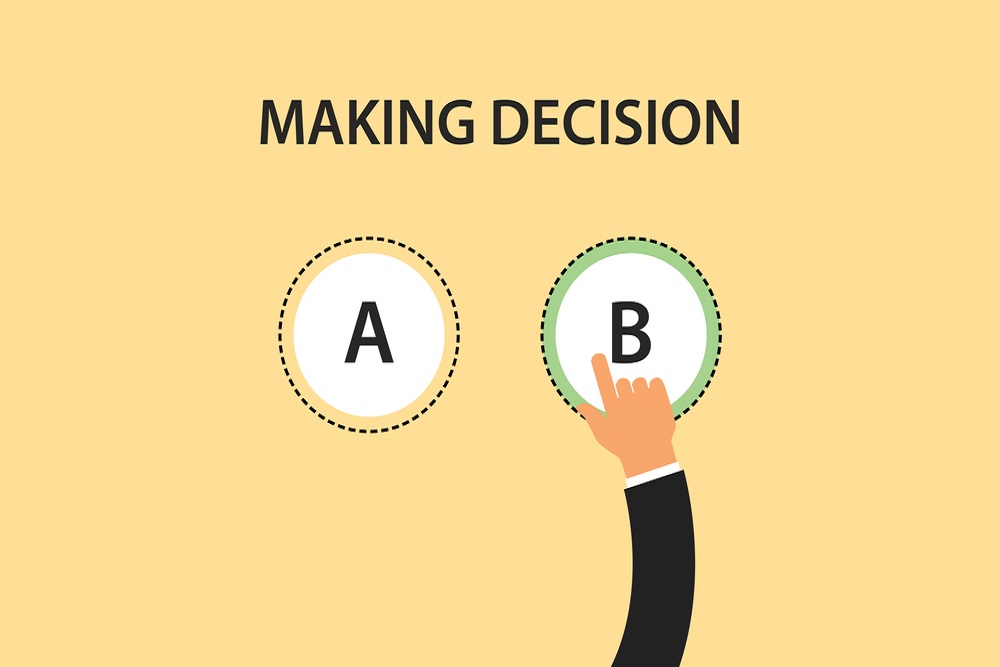 There are many website builders in the digital market. One needs to select a website builder that fits well with his business niche. Also, that must have a responsive design and provide all colour options with a pleasant look that enhances the real goals. Besides, one must look for many things when selecting a website builder. For instance, some website builders are best for developing e-commerce platforms.
On the other hand, some suits best to general businesses like any marketing services or more. One can only select website builders after getting clear about the business niche. Let's see what other things to consider for choosing a website builder.
A website builder must be easy to use. You must leave the learning curve and start building a beautiful website. It must be a user-friendly one. The drag and drop option will ease the work. Therefore look for easy to use website builder.
Do choose a website builder that offers many template options.
Responsiveness and customisation is an essential aspect when choosing a website builder.
Choose the website builder according to your affordability.
Try to check the features it offers. SEO, marketing tools, analytic tools, and specific niche features as well.
People recommend their favourite website builders, categorising them as best. Yet, it's you who have to analyse all aspects carefully and decide. This is because all website builders are different in a way. For instance, Shopify is best for e-commerce business sites, and Webley is best for those who begin a business. So, let's see the best website builder list we have today. In addition, analyse the features and decide which of the following suits best your business needs.
Most Recognised Website Builders
Weebly
Wix
Square Space
Shopify
GoDaddy
WordPress
Weebly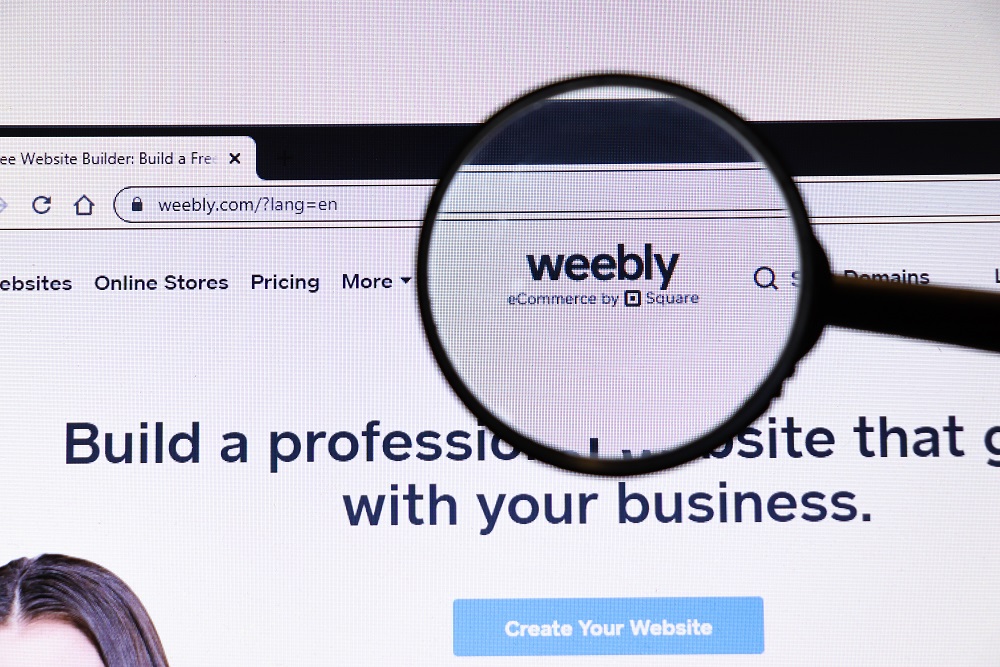 A perfect choice for making all types of websites. Weebly is the choice of many newcomers because of its beautiful designs and great functionality. Plus, its excellent page builder offers one to edit the website without learning any technical skills and coding. Moreover, it is an entirely hosted forum that requires no other software. Importantly, Weebly is the best website builder because it offers loads of website designs, photos, sliders and more. What more to it?
You can easily edit all designs as you want. Also, Weebly contains some built-in e-commerce features. One interested in online selling can utilise it fully. This website builder has impressive support for big websites. It can easily go to more than 150 pages. Indeed, it has many beautiful and responsive themes; however, this website builder doesn't suit more multilingual websites.
Wix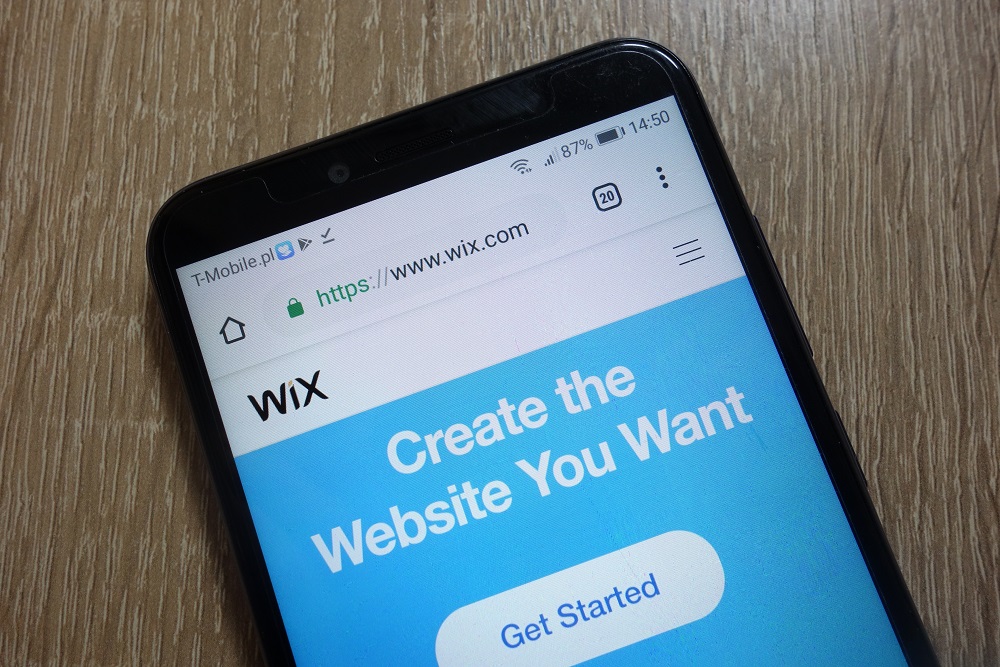 Another unique cloud-based software for building amazing websites. This website builder offers a straightforward option to create fascinating websites with plenty of features. Additionally, Wix is a completely hosted forum, which reduces your cost for hosting. Further, with hundreds of unique templates for website design, this website builder is very comfortable to use. Besides, with the drag and drop site builder, Wix websites are straightforward to edit whenever one wants to.
With the function of artificial design intelligence, this website builder has rocked website making. One can avail of a free and paid option to install apps on the website, not just the templates. The apps are great for adding new features and functions to the built website. However, Wix provides a free plan to create a website however with limited bandwidth and storage options. So, to include a domain name, one has to get to a premium model. Besides, the website builder doesn't suit the sites with larger pages, like more than 30. What's more, people asked Wix to improve the loading speed on mobile. Moreover, an urge to change for the option of not switching to some new theme instantly.
Squarespace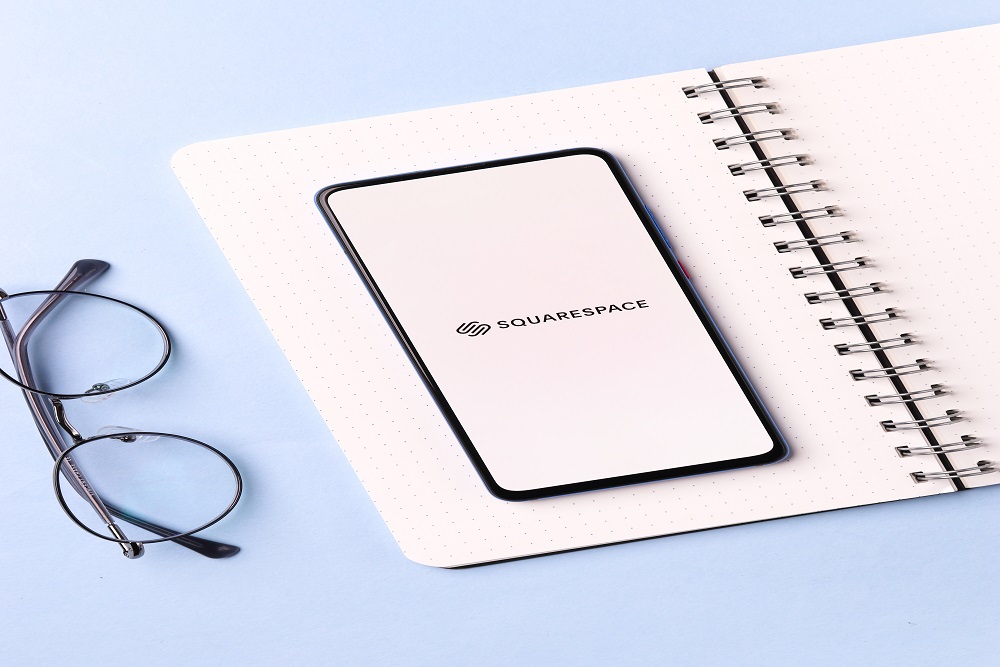 Famous for the best designs, this website builder gives one a decent and professional website—a straightforward software with enterprise-grade infrastructure to host. One can be free of worry about hosting if he is utilising Squarespace. Moreover, with plenty of website designs for any content, this website builder is the choice of many. Furthermore, one can use multiple templates in one website at a time. One can make layouts as per his choice. Importantly, it only takes few minutes by the drag and drop option.
Moreover, content creation and addition are effortless as well. One can point to the place and add the desired words. Additionally, it's a beautiful website builder for blogging, with immense blogging capabilities. It also includes including plenty of features like commenting, more than one author's name utilisation. Also, Google AMP, hosting podcasts, and several others it has gained a name in blogging sites.  What's more, its fantastic e-commerce feature can be utilised to add an online store to the website. This feature has all the details inventory, discount offers, orders, and all.
On the other hand, it offers limited payment options, and one cannot add any other. A no backup option and low page speed have decreased its worth a little. Because of an uneasy drag and drop option, it is less effective than other business platforms.
Shopify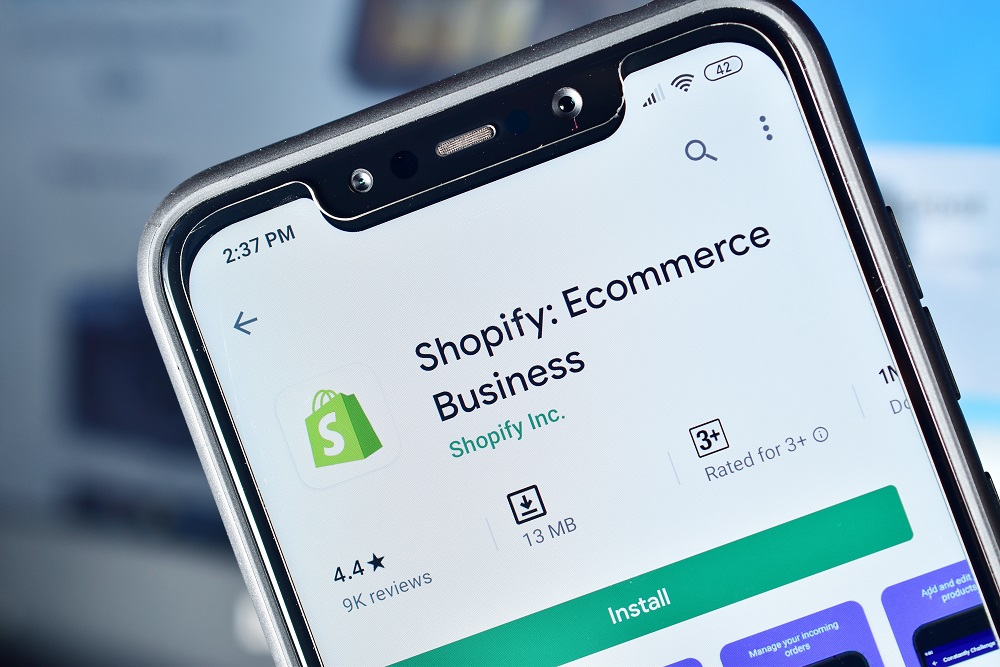 A trendy place for e-commerce websites, Shopify has provided brilliant websites for online selling to many people. Empowering half a million online businesses, almost one million people are using Shopify. An entire hosted forum requires no additional efforts for software management, updates, or backups. This website builder manages everything on its own. Moreover, it's a very flexible website builder, offering third-party payment gateways. Also, it accepts all credit cards. With a lot of features and designs, one does not need to add code.
A perfect platform with the best drop and drag interface, giving shape to a fully-equipped e-commerce store. It has many tools and services, including the best stats management tools, marketing, and shipping features. Do you know what's best about it? You can integrate Shopify with WordPress, giving you the option to use both excellent platforms simultaneously.
GoDaddy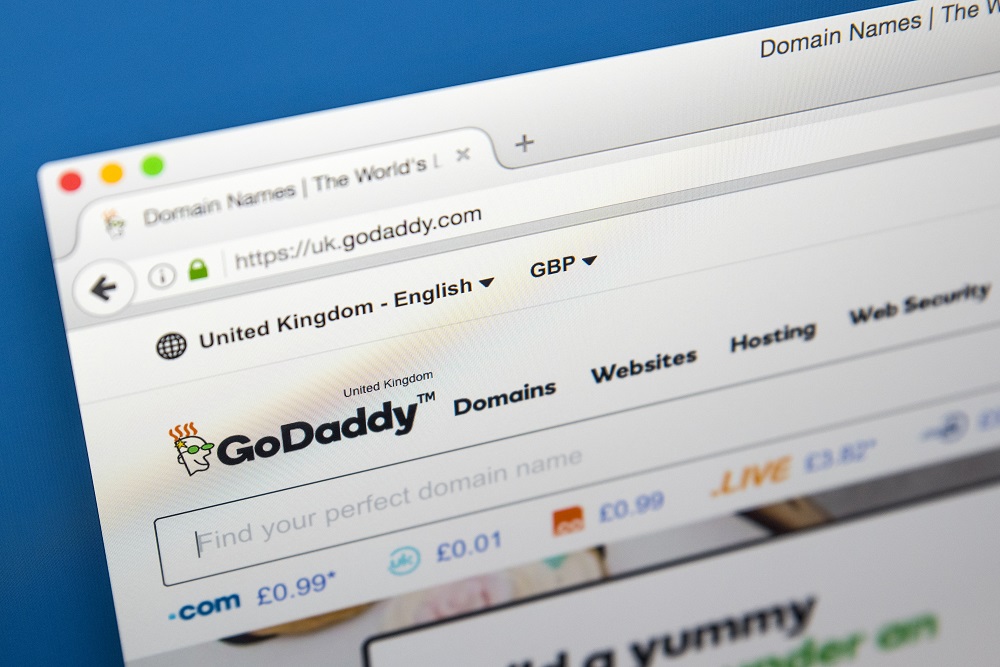 GoDaddy is known for being the best domain name and hosting service provider. Go Daddy serves as a simple website builder as well. Clearly, with free hosting. It's an easy software to create good-looking websites. Moreover, with many already built blocks, one can drag it to the place he wants to make the layout.
Furthermore, it has incredible pictures from Getty Photography that one can use for websites. Undoubtedly, this platform as a website builder is a good choice. It also provides an option to upload any of your photos. Plus, Go Daddy is mobile responsive as well. A great platform where one can add marketing features without an additional cost.
The thing to remember is that it doesn't offer as many templates or design options as others. Therefore, it is best for those who want to create a simple website. Unfortunately, it does not provide any opportunities to move towards WordPress or another website builder. Thus, one cannot add any SEO features to the basic version. About paid versions, it also lacks SEO significant functions.
WordPress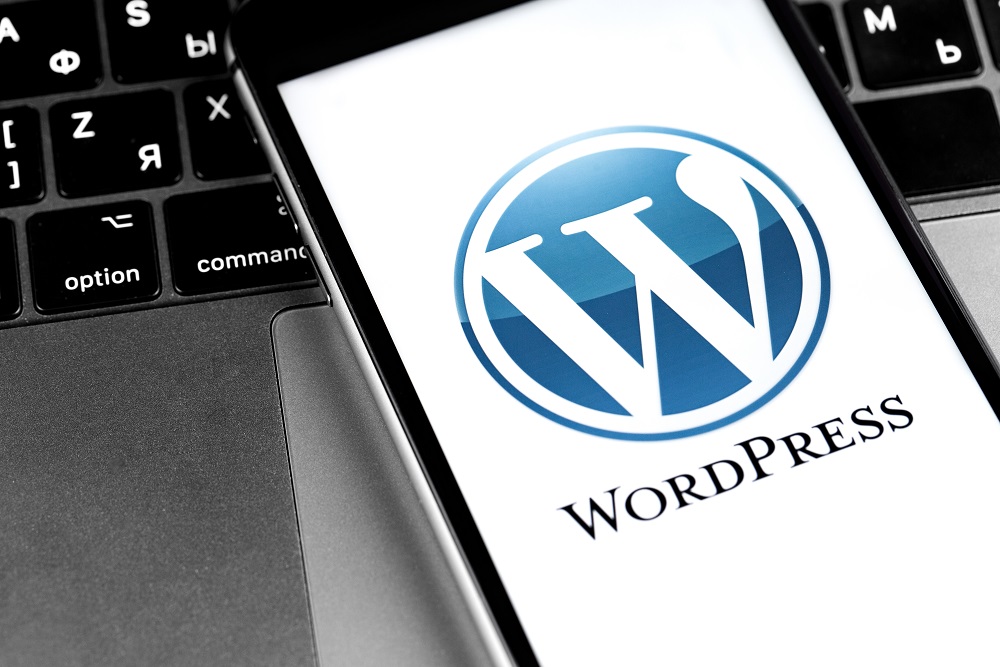 Forty-one percent of internet websites have chosen WordPress as its originator. Initially, WordPress was there to create blogs. Today, WordPress is also a good source for building all sorts of websites. Moreover, WordPress is very flexible and customisable. This website builder has given powerful websites in all niches, real estate, e-commerce, and other businesses.
Additionally, WordPress has free and open-source software. In addition, because of the richness in themes and plugins, this website builder has provided unique features. In the two versions, free and paid Wordpres.org is good because of its scalability, ease of use, and popularity. People are utilising this platform to create landing pages, social networks, and, yes, all sorts of websites. Moreover, it has incredible drop and drags page builders, for instance, Divi, Beaver Builder, and seed Prod. These allow one to create the best layouts with the use of a drag and drop editor. Interestingly, the plugins of WordPress adds plenty of features and functions like shopping cart, google analytics, live chat, and others.
What's more, WordPress is all language friendly highly suitable for multilingual websites. Moreover, WordPress is easy to install and use, being the best SEO-friendly website builder. WordPress is very secure and safe, which makes it more worthy. In short, one can efficiently utilise all sorts of videos, pictures, and all files.
Our Choice: Best Website Builder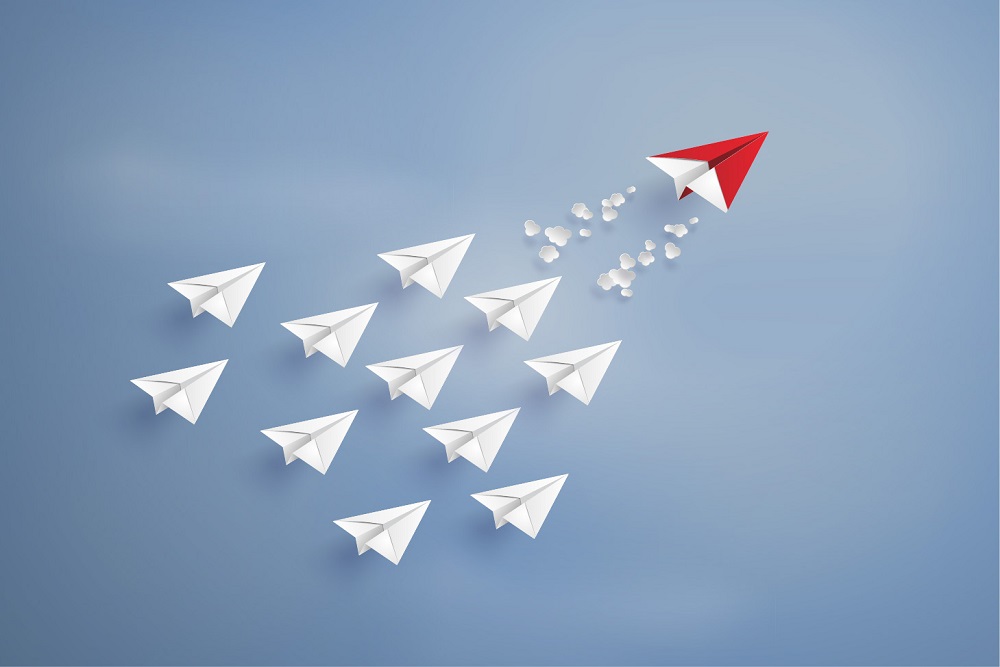 After careful analysis of all the website builder options, we came to some essential points that. First, All website builders have some specific best features. Secondly, some website builders are made for small and others for big businesses. The critical point here is that each website builder is best depending on its specific niche's support.  For example, Wix or Web.com is best for trim level businesses, and Shopify is best for all e-commerce stores. Still, after analysis, we came to find out that many businesses in the internet market love WordPress.  It is said to be the best content management system as well. Moreover, there is no option in some other website builders to amend some aspects after creating a website. However, with WordPress, one feels no worries in this regard.
Blue host provides many discounts offers to people. It is a WordPress-recommended hosting provider. Domain name and hosting need a little cost. However, it is significantly less when we compare it to the complete services it provides. WordPress has provided all the businesses, including bloggers, web developers, and designers, with some very great websites. Remember, WordPress is best for your website's SEO as it is the crucial step to sustain in search engine ranking. Squarespace and Weebly are significant but less potent than WordPress.
Furthermore, more than 50,000 free plugins WordPress has proved its worth over other website builders. Although it requires little technical knowledge, one has full fledge control over his website. Also, one can change any theme or element according to his will, with WordPress having greater flexibility.
Conclusion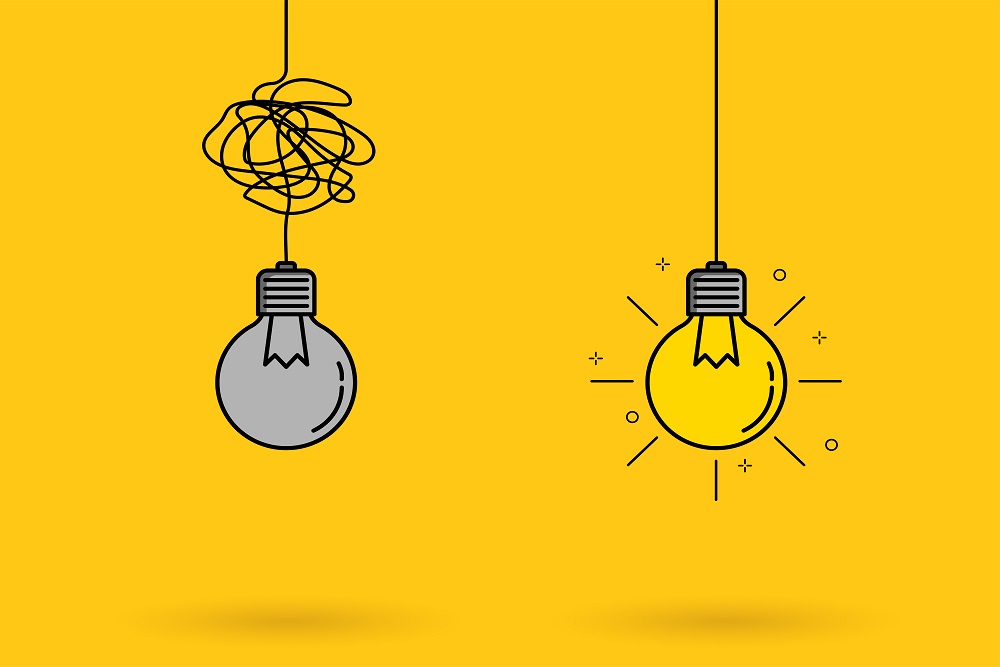 If you are a small business, you can utilise any website builder platform. If you are looking for an online store, choose Shopify or woo commerce of WordPress.
Want to see the richness in themes and plugins?
Needs to do everything with a wide choice of yours?
WordPress is your option. While Wix, Weebly, Godaddy, and many other platforms can create good websites. Yet, WordPress gives you some best websites. Google does not like the businesses that are low in SEO. Therefore, if you want to be among Google's best-appreciated practices in the digital world, choose WordPress. Importantly, with SEO-friendly tools and impressive features, the digital world has no other website builder that can beat WordPress.