Let's figure out straightforwardly about SEO Keywords and their importance. SEO keywords are your search phrases that websites or SEO experts use to optimize a website. Not just this, SEO keywords are also used to rank the websites at the topmost of google results. Anything searched on a search engine is a keyword, whether it is of one word or many. They provide users with what they are looking for. If you have a business website, you might wish to use SEO keywords because they are more relevant to what people search for. It gives you an excellent opportunity to find your content among the top results.
Importance of SEO keywords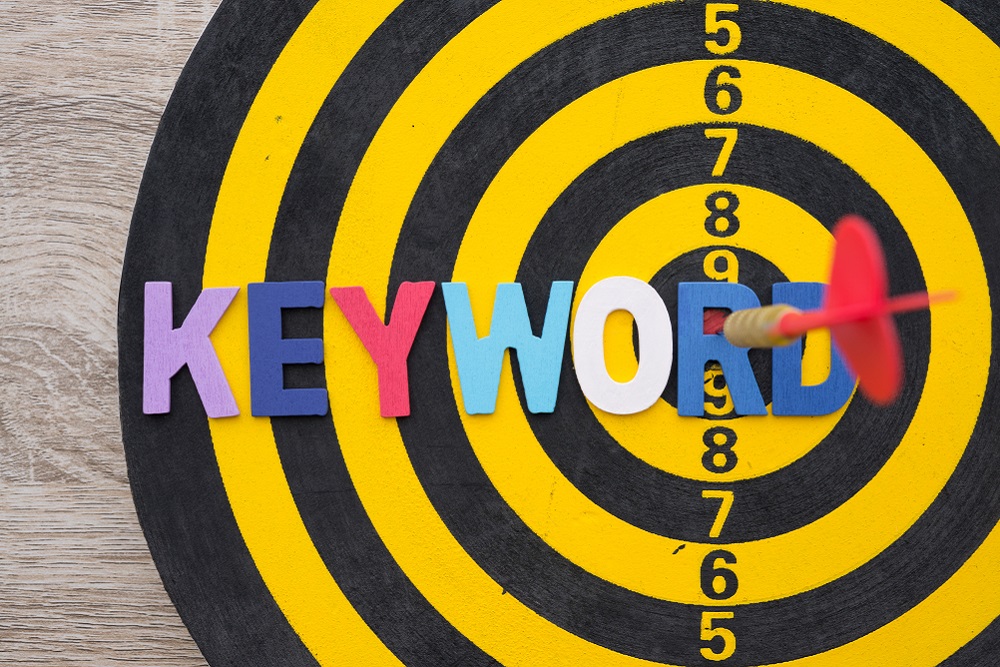 SEO keywords are the pillars of the marketing, promotion, and success of a business website. Search engine optimisation and search engine marketing both focus on SEO keywords. If you consider the working of a search engine, what do they do? They rank websites and rewards them too based on relevant content and SEO keyword if utilized naturally.
An online business needs to have a fantastic keyword strategy. A good SEO keyword strategy provides you with immense benefits. For instance, it directs the people to your site instead of your competitors.
When ranking a website, Google watches out for the content of a page. If Google understands the content of your webpage and its relevance, only then it can rank it. Therefore, SEO keywords help Google know what your page is exactly about. Using wrong keywords, you may lose your potential audience, ending with the wrong audience that will not benefit your business. That is the reason why SEO keywords are essential.
How can you use SEO keywords?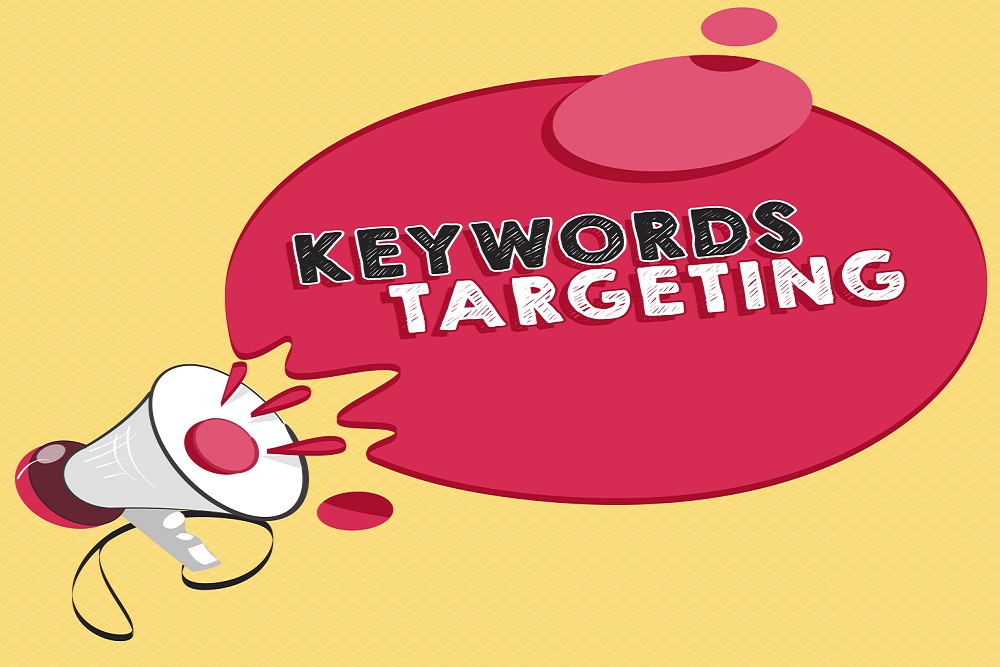 Previously, there was a time when people used many keywords to remain at the top of google search results. But now Google does not consider a text written with the same word repeatedly a perfect choice. Let's talk about the general people. Do you find it appealing? No. Why?
Because that isn't user-friendly. So, Google doesn't consider it the one in top searches too. Therefore, keyword stuffing presently leads you to a no-show-up in the google search context. Let's see how you can reach google-loved content.
First, make your content easy to read.
Use SEO keywords but avoid keyword stuffing.
Make sure that your keywords are ideally distributed throughout your content.
Try to use your SEO keywords in headings or subheadings.
Make some effort on using your keywords in the page title, first paragraph. Also, in your Meta description.
Another important factor that helps to improve your content is keyword research. Let's figure out what it is all about
What is keyword research?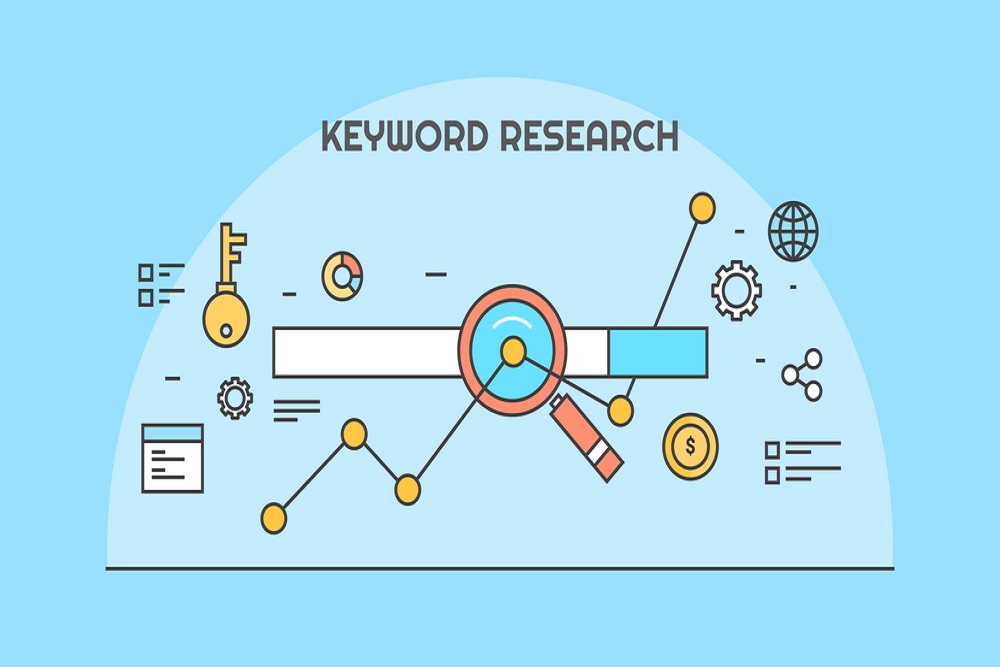 There is no denying the fact that SEO keywords play a significant role in your success. Well, the critical part is how one can do good keyword research?
Keyword research is an element of SEO. It is the result of research due to which one attains a list of keywords. These keywords help websites in ranking. A person needs to dig deep for their desired audience and search engine preferences to get such a list. They need to understand the following.
What are the search queries that people type while they look for their desired products or services?
What do people expect to find with their search terms?
Look for updated guidelines for keyword research.
Why keyword research plays a vital role?
Keyword research helps you clarify the search terms your audience uses. Sometimes, people use different sorts of words while describing their business products or services. But, on the other hand, the targeted audience uses an entirely different set of words for searching the same business. This contradiction in result becomes a hurdle in making users reach the relevant websites due to the mismatch of words.
It makes no advantage for you when people search with different terms than yours. It is the keyword research that ensures the usage of the exact word as your targeted audience. Moreover, it also makes your hard work worthwhile for optimising the website. While viewing at search intent, you get to know what your targeted audience expects to look at. While looking for SEO keywords, one must understand are different types of keywords.
Types of keywords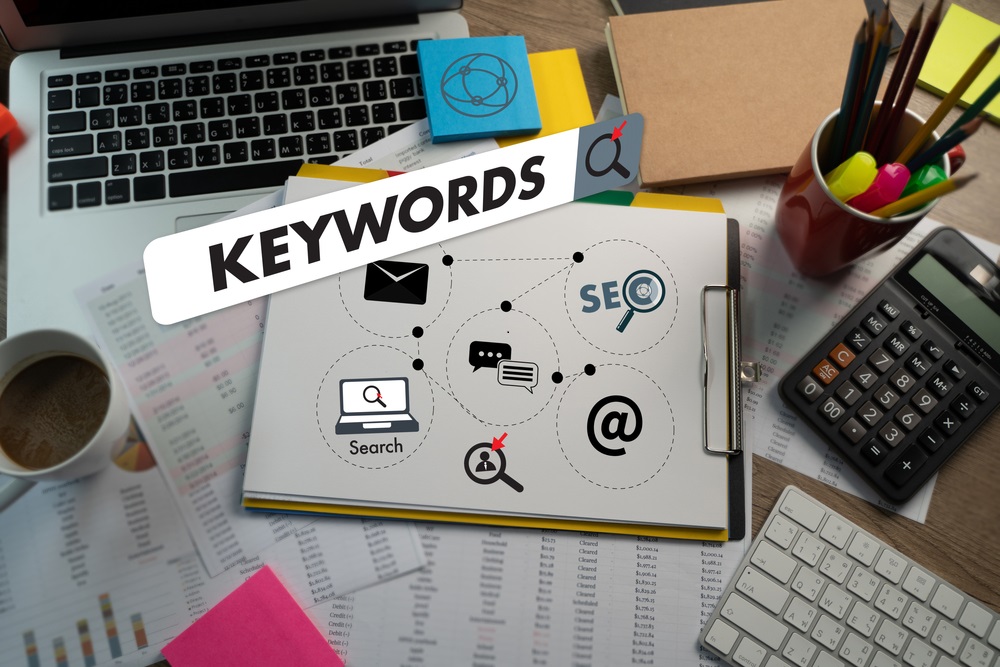 Although there are many types of SEO keywords here, we will focus on the potential three types, which are as follows.
Long-tail keywords
Mid-tail keywords
Short-tail keywords
Long-tail keywords
These are searches that are identified to have low search volume yet very definite extent. Long-tail keywords are less usually searched. It focuses on how long and specific search terms determine its ease to rank them as there will be less competition.  They usually are of 3 to 5 words and show specific results. It is because the one who is searching is clearer regarding the topic they are searching on. It gives infinite opportunities to websites for generating highly targeted content that occupies visitors.
'Web design agency London' is an example of a long-tail keyword.
Short-tail Keywords
Short-tail keywords are less specific. With greater search volume and multiple user intents, they are very competitive. They bring a great deal of traffic to your website but with low conversion rates. They are also known as head terms. It has not more than 1 or 2 words. Focusing on one category or niche, they have an excellent reach, for example, 'designing company' or 'egg'.
Mid-tail keywords
Mid-term keywords consist of 2-3 keywords. As they are specific, so they are less competitive than short-tail keywords. Additionally, they have some good search volume. It takes much hard work to rank these keywords. One needs to create great content and inculcate inbound links in it. It captures the attention of search engines at a greater level. This keyword serves as a balance between the two above-mentioned. Additionally, It provides a reasonable conversion rate, for instance, Web design agency.
How to find SEO keywords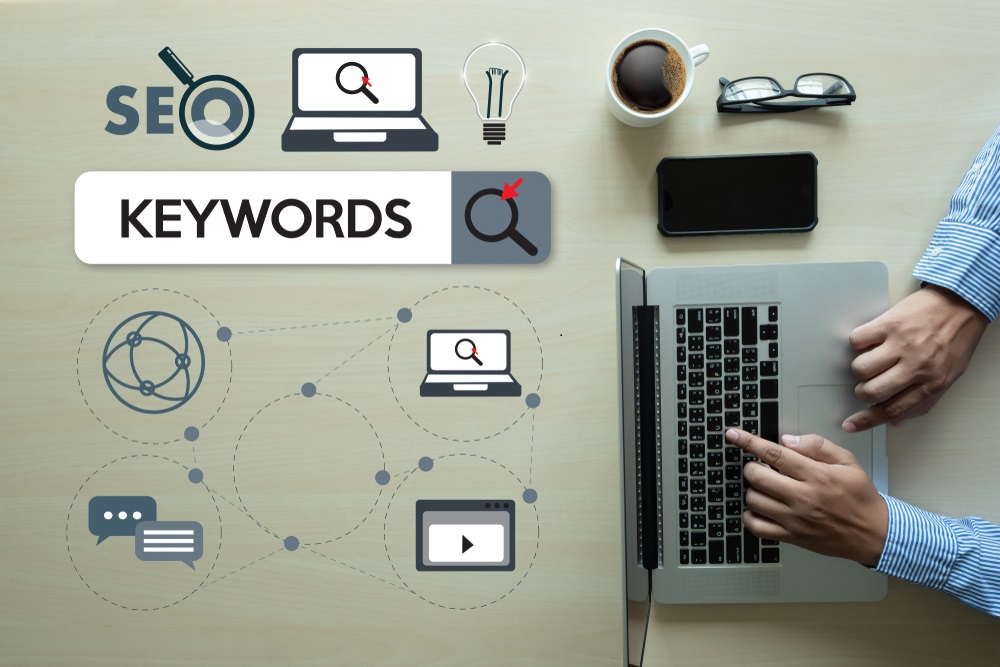 Some people think that Google needs to rank content, yet; it's impossible to become an expert in this direction. One can't understand all that people search for. Consequently, one needs to do some good research to learn relevant SEO keywords. There are many ways to do this. In this regard, Google helps a lot and has different guidelines for it as well. Yet, the most important way is to make use of a keyword research tools. This is done in a way that you enter some keywords relevant to your business. These are also known as seed keywords. Afterward, the tool provides you with the best SEO keywords.
Aspects for a recommended SEO keywords
A keyword must have these qualities. A careful analysis of these aspects will give you a good search result. The criteria are the following.
Search volume
Competitiveness
Price (cost per click)
Word count
Search Intent
Value
Keyword Analysis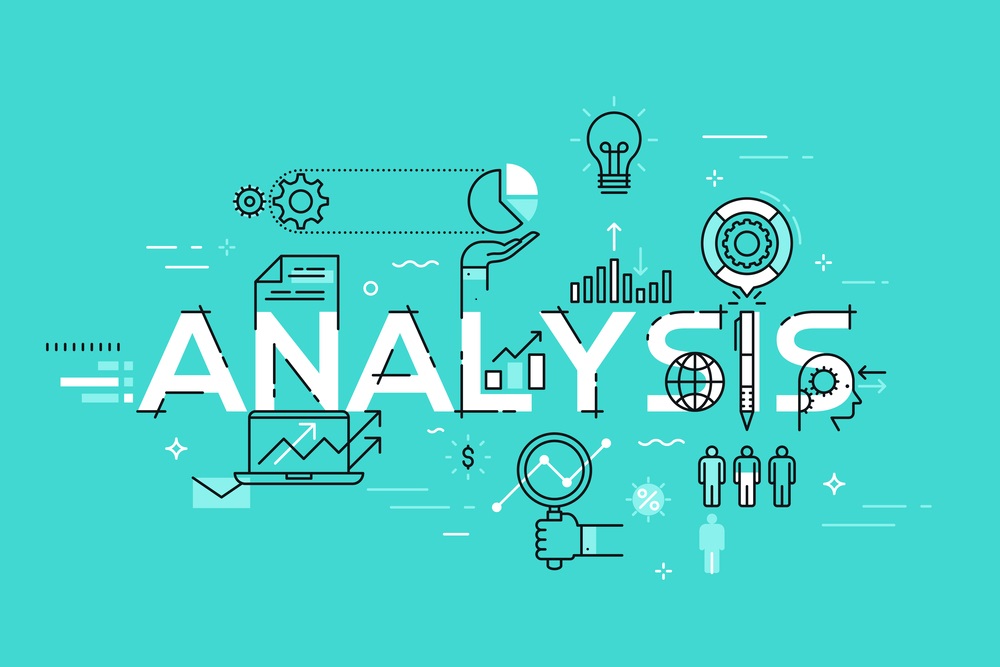 To get the best results, you need to do better-quality research considering these crucial points that are very beneficial.
Clarify your mission
Before taking a start, think about your primary goal. Consider questions, for example,
What is the fundamental objective of your business?
What makes it different or unique?
Who precisely would you say you are attempting to reach?
Furthermore, what guarantees do you make on your site? Take as much time as necessary for you, and then select your main goal. Once you have successfully answered these questions, you have taken the initial step in determining your SEO keyword.
The market you're in decides if your main goal will demonstrate adequately brilliant to rank high. A few business sectors are exceptionally competitive, with great content that has the best SEO keywords. These organisations have enormous spending plans for marketing by practicing SEO specifically. This is the reason that competition in these business sectors is tough. Not just the competition but also the ranking criteria. Hence, clarifying your mission takes you to choose the right keywords.
Prepare a list of keywords
The second most crucial step is to create a list of the selected SEO keywords. Try to save it in a spreadsheet-like Google Sheets or Excel. Because of your primary goal, try to get into the hearts of your targeted audience.
Reach to what will these individuals be searching for?
What sort of search terms could they utilize while searching for your service or product?
Which of their needs or problems does your service address?
Record as many answers as you can.  As soon as you get clear regarding your mission, you will have a clear picture of your specialty and unique selling focuses (the aspects that make you special and make you different). These are the search terms you wish to be found for.
Dig more on your keywords
After ensuring your first list, it's ideal to jump into more profound research for your keywords. Fortunately, to assist you, there exist some tools that make your keyword research simpler. Among those, the first is Google itself. For this, you have to Google the SEO keywords of which you have made a list. Also, check the searches Google recommends while you are typing.
Those are the inquiries individuals posed to Google. You can likewise look at the "related searches" on Google's result page. There are some tools for such purposes as well. These tools will give you a wide range of varieties of your keywords, synonyms, and related keywords. Look at them and amend your list.
Competitors analysis
It depends on what sort of keywords you choose for your competition. In any case, if your industry competition is high, it will require you to put more significant effort into ranking your keywords. So, you need to select a type of keyword and put your headwork and resources to rank those. Furthermore, you need to take a closer look at your competitors.
Do you see some professional websites for your niche?
Is it accurate to say that you are equivalent to these organisations?
Is your organisation of comparable size? What kind of approach do they use?
Do they have used SEO keywords in their content?
Complete analysis from your competitor's qualities to your website's image.
It is complicated to rank when you have some solid brands for competition. If brands are known from TV or radio ads, your hard work for top ranking increases. Yet, it does not stop you from checking their website content. Is their content is brilliant and well optimised? If not, you may get an opportunity to outclass them.
Give greater attention to search intent
The present SEO techniques generally have the aim to address the questions people ask. It provides them with the best answers to their problem. When somebody enters into a web search, they require something. Each kind of query needs a particular answer.
Would you please get to know the intent of your audience when they enter a keyword into Google? For example, does their intent is informational (they are searching to attain information on a particular topic), navigational intent (need to access a specific website), commercial intent (need to investigate something before purchasing), or transactional intent (hoping to purchase something at the spot)?
You can get familiar with the search intent of specific questions viewing at those sort of pages that already rank for that question. For example,
Do you generally see product pages?
Or, on the other hand, plenty of informative blogs?
For the most part, these are clues to what exactly Google accepts the search intent of a specific search is. Therefore, discover which sorts of intent fits your keywords and, once more, add your results to your spreadsheet.
Choose a keyword strategy
As you have collected all the data, it is time to build a keyword strategy. If you have considered and worked on the steps mentioned above, you have all. You have a spreadsheet that contains
A great deal of best SEO keywords
Analysis for your competitors
Information of the search intent of your audience for all keywords
Do you need to consider how your site ranking is compared to the sites in the SERPs? Are you of equivalent position?
Please put all your efforts to fulfil all those lacking you have and use keywords that drive a great deal of traffic; whenever you've figured out how to rank for those keywords, whether long or short, put your hard work into ranking it.
If you want to decide what sort of content fits best for you? You have to consider the search intent in it. Also, consider what your audience is looking for? How can you generate unique content? How can you deliver the best quality in content and services? Analyzing all of this will help to stand top amongst your competitors
Build your landing pages
Well, for landing pages, you need an all-time gradual effort. Your keyword strategy will assist you in this. It is the platform where you apply your keyword research outcomes. First, create some awesome landing pages. It is vital to drive traffic to your website. Therefore, you have to generate landing pages for your search terms but not at once. Obviously, slowly.
Conclusion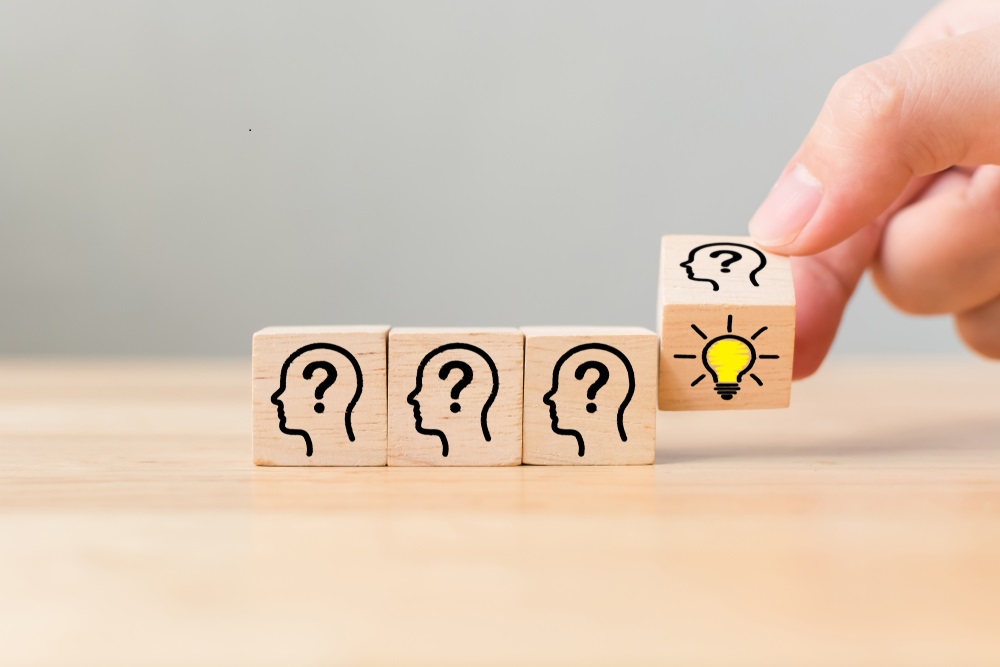 Invest time in creating content that fits well with your strategy. You can use Google Trends for this as well. It is the most challenging part to write all that content that suits precisely your SEO keyword strategy. Yet, one cannot deny the phase that efforts never go in vain.