Have you ever thought about WooCommerce? Do you believe that it could play a pivotal role in your business? Then, if you desire to know more about it, you have come to the right place. Here is a short introduction that would help you in finding out more about it. WooCommerce, as the name suggests, is an e-commerce platform. It allows users to sell effectively and grow their businesses.
With this platform, you can open your online store on WordPress. WooCommerce runs on the WordPress operating system. It modifies a website into a practical e-commerce store. More than that, e-commerce trends are increasing in the present era. So, the use of this platform is recommended by several experts.
Today's article points out all those topics that revolve around this plugin. In addition, we will answer all the questions regarding the use of this plugin. Below are the contents of the article that we will cover today.
Background
Features
What Can I Sell with WooCommerce?
How Can I install it on WordPress?
Why is WooCommerce Famous?
Pros and Cons
FAQs
Key Takeaways
Let's begin with a background tour of this world-famous plugin.
Background
Mike Jolley and James Koster initiated the basics of an e-commerce plugin. In 2011, the software reached the peak of its popularity. Later, developers started using WooCommerce to provide users with online stores solutions.
In 2015, the owners of WordPress, Automattic, acquired this plugin. In various countries, hundreds of people use this plugin. That is among the many reasons behind its success. More than that, users admire this platform because it is easy to use. Besides installing, configuring, and customization are also possible. Furthermore, it allows its users to install add-ons for better outcomes.
Features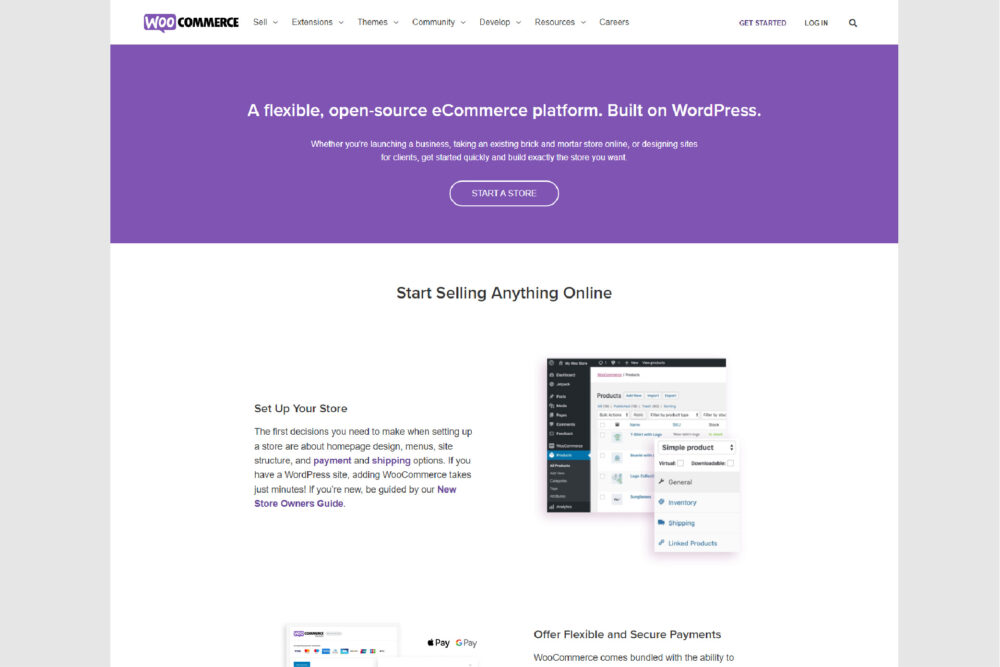 No one can enjoy the benefits of software, plugin, or program without looking at its features. Like WordPress, WooCommerce has a wide range of features to offer. Below are the features of this plugin, and we have discussed them for the ease of the readers.
It Goes Hand in Hand with WordPress
When it comes to content management, WordPress is among the leading platforms. Those who already have a WordPress website can install and activate this plugin. It helps them rank their online store(s) to perform better and attract many customers. Thus, for optimizing your content, always use the combination of WordPress and WooCommerce. Also, It will let your sales go up at the best time.
Sell Anything You Want
Using this platform, you can sell anything. It allows its users to sell all goods, including digital and tangible products. Interestingly, you can also sell subscriptions.
Limitless Availability
From east to west, developers and users could use this platform in any corner of the world. Unfortunately, such kind of diverse availability is rare, especially on e-commerce platforms.
Up to 400 Extensions
Users of WooCommerce can enjoy the benefits of many extensions. The number of extensions in this plugin is more than 400. These extensions and plugins are rich in features. They help one to improve the online store's performance. You can choose any extension or plugin as per the requirements of your business.
Numerous Images
The numerous images are genuinely helpful when you want to display your product. For example, you can add pictures of products for show-off along with the descriptions. Also, you can select a photo as a "title picture" so that it would appear to every customer.
Insert Other Products
As stated earlier, WooCommerce is a WordPress plugin. So, you can insert the links to your articles, blogs, or other products in it. Furthermore, it helps you to increase the audience and make your goods popular.
Unlimited Themes
A vast list of themes is available on this platform, from where you can choose your online store. The majority of themes are free to use. But, there are also some premium themes that you have to purchase to use them. Amazingly, you can use the same theme for both your WordPress site and online store.
Rating and Reviews
The best feature among all in this plugin is rating or reviews. This feature has proved itself to be the most vital factor behind the success of the platform. You can display the customers' reviews and ratings on your page. Furthermore, the "Verified Owner" label increases reliability.
Easy Payment Procedure
Another fantastic feature of WooCommerce is its payment method. There is no third-party link or host for the payment process. Instead, it has a built-in payment procedure that is secure. You can select and pay for this plugin through your PayPal account.
Stock Management
In any online e-commerce store, the important thing is to manage stock. Thus, this plugin makes it easier for users to control the stock levels effectively with a user-friendly interface. In addition, you will receive notifications when stock becomes low or sold out.
Uncompromised Security
Using WooCommerce means that you and your vital information are wholly secured. So it is because developers and software engineers audit its code and prevent your data from any attack or threat.
Customization and Dashboard
Is there any e-commerce platform that you can change according to your wish? In WooCommerce, it is possible. This platform allows its users to customize the page and dashboard. Thus, you can modify all the tools, checkouts, header, and footer as you want.
Managing Orders
When it comes to managing orders, this plugin stands out as the best. It allows you to engage with the customers. For example, you can mark items as "shipped" or "delivered", which would help you remain responsive. Besides, you can send emails or messages about order fulfilment.
Guest Checkouts
Sometimes, the customers do not want to register on an e-commerce site. That is why, when "guest checkouts" are not available, they fail to get their desired product. To nullify this matter, this plugin permits the site owners to insert guest checkouts.
Easy to Use
WooCommerce is pretty easy for every professional and beginner to use and start an online store. The coding of this program is easy to understand and lets the users become confident in no time.
What Can I Sell with WooCommerce?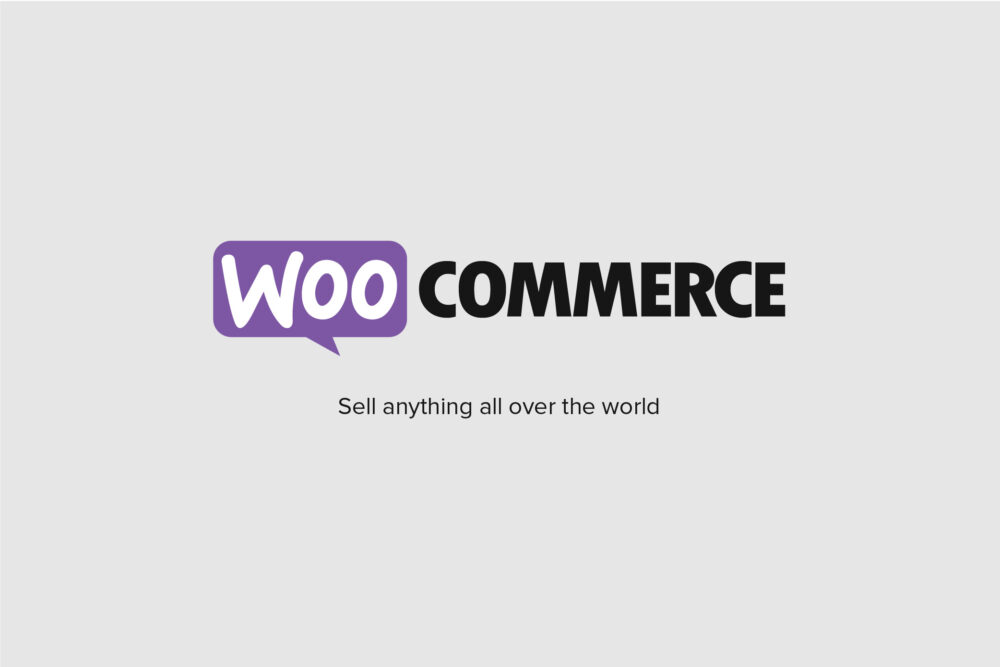 After reading all the highlighted features of this plugin, now it's time to know what you can sell on the platform.
WooCommerce is a diverse platform, and it allows users to sell anything all over the world. However, here are some examples of the products that are pretty popular and sold widely. They are t-shirts, shoes, pants, coats, jewellery, accessories, gadgets, edible items, and much more.
You can also sell digital goods, including audio, videos, subscriptions, reservations, and much more. For example, you can reserve a spot at a beach through any online store that uses this plugin.
How Can I install it on WordPress?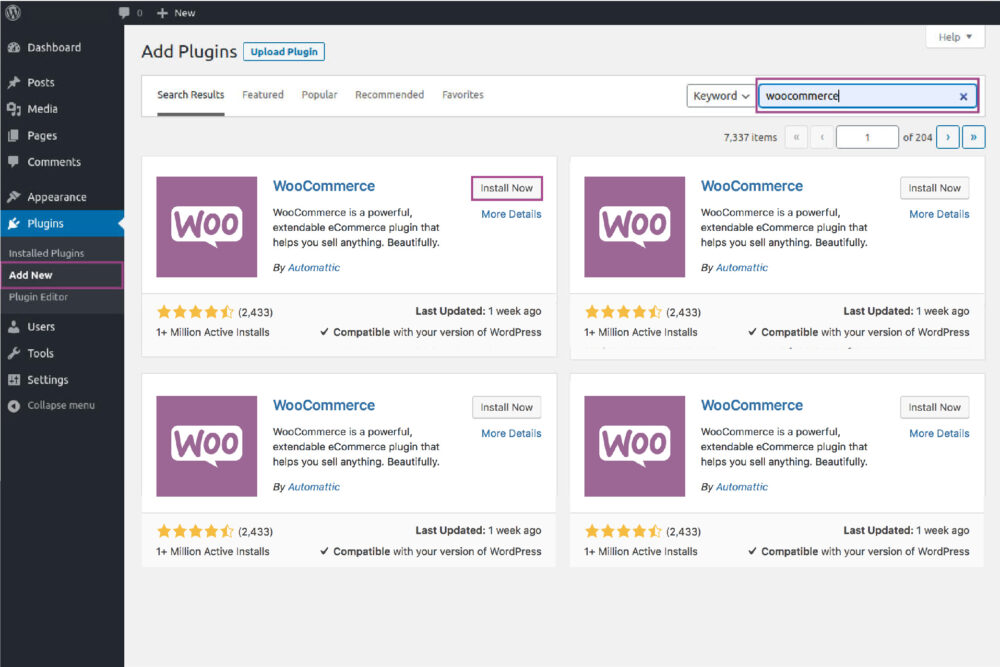 Installing this plugin on WordPress is super easy. It looks similar to installing any other plugin to your WordPress. But, if you want to know how to install it on WordPress, read the rest of the section carefully.
Before installing this plugin, it is essential to have a WordPress website or account. If you don't have an account, then you can make one instantly. We recommend installing and signing up for your WordPress site through Bluehost.
Now, let's get on to our main topic.
Install and Activate the Plugin
Log in to your WordPress account and cruise to "Plugins." Choose "Add New" and type "woo-commerce" in the search bar. Select "Install Now," and after the installation, click "Activate."
Access the Setup
After activating the plugin, a setup wizard will appear. Although it is entirely optional, it is necessary to configure some critical settings at the start. In the setup wizard, you have to fill up some sections about your essential information. This section mainly is about your personal information.
Then, you will be asked whether you sell physical goods or digital. You can select any one or both. However, remember that after completing the wizard, you can amend the settings.
Select a Payment Method
As you choose the "Let's Go" icon, the next page will show options for payment procedures. Here, you will see two default options for payment that are Stripe and PayPal. Next, choose a process that you find convenient.
Organize Shipping Options
Next, you have to configure the shipping of products. In this section, you will decide the shipping charges for the customers. Again, you can either use "One Set" on preferred areas or variable rates.
Add-ons (Optional)
During the closing steps of the installation, the setup wizard would show a list of add-ons and the Jetpack plugin. Again, you have the choice to either install them or not, as they are entirely optional.
Complete the Installation
Finally, after activating, click on "Create a Product." Next, add your product's images and description. Then, launch your first item on an e-commerce store.
Why Is WooCommerce Famous?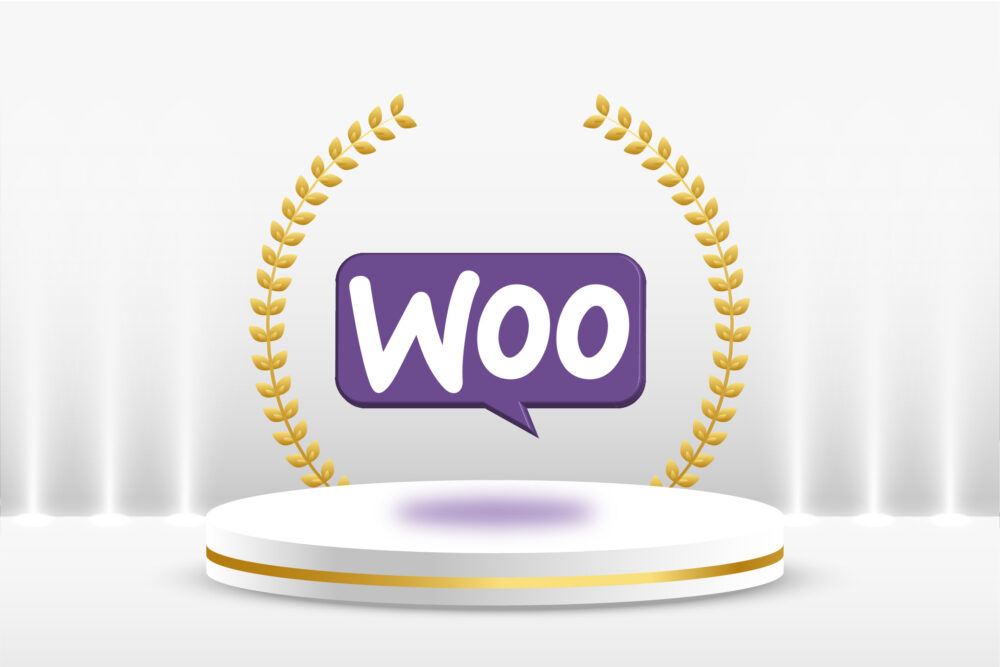 You may be thinking about why this is the best and the most popular e-commerce platform on WordPress. Well, there are several reasons, and we are going to discuss them one by one.
First of all, WooCommerce and WordPress offer several features free.
Second, it is open to modification. Professionals or beginners can extend or modify the code to their convenience.
Third, it allows users to install unlimited extensions and plugins for desired outcomes.
This plugin is compatible with all devices. So, for example, you can use the software on your smartphones.
Lastly, you can customize it, change the theme, upload images, and sell anything to any corner of the world.
Pros and Cons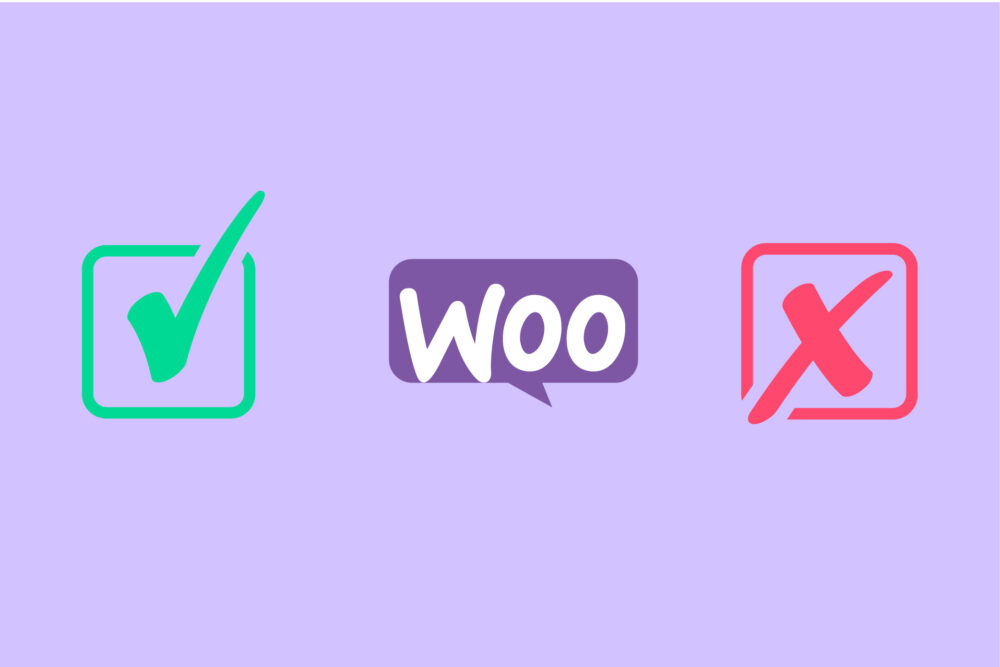 Though there is too little to doubt about the efficiency of this platform, the valuable software has some pros and cons.
Pros
It offers excessive flexibility.
This platform is best for professional purposes.
It has an attractive interface.
It hosts a large and friendly community.
This plugin provides the most security.
There is limitless customization in it.
It is easy to use.
Cons
It is a bit expensive.
This plugin only works with WordPress.
FAQs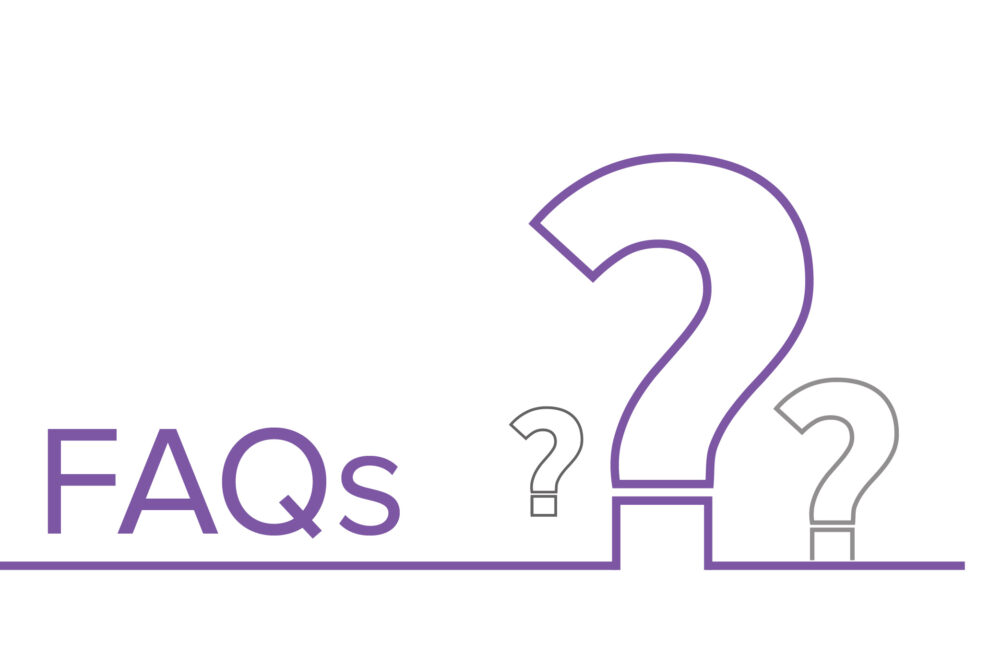 We believe that we have provided you with all the information that was essential to understand this plugin. Yet, if you think that there is something that you cannot understand, then worry not. Because we have some frequently asked questions on WooCommerce, these questions will help you out and allow you to clear your concepts.
Is there any demo to see the plugin?
Yes, there are plenty of websites that use this plugin, and you might have watched them but never noticed. Anyhow, below are some examples: –
Elwr
Coffee Bros
Gilmour
Ripley's Believe It or Not
Can I add blogs in WooCommerce?
Yes, you can add blogs/articles to your online store. This plugin runs on WordPress (the best blogging platform). Hence, adding blogs will help your business to get boosted swiftly.
What products can I sell on this platform?
You can sell any goods using this platform, no matter if they are tangible or digital. Also, you can sell subscriptions and reservations.
How can I change my store name?
You can change the name of your WooCommerce store at any time. First, go to the "Settings," then select "General" in the admin area and change the store's title.
Key Takeaways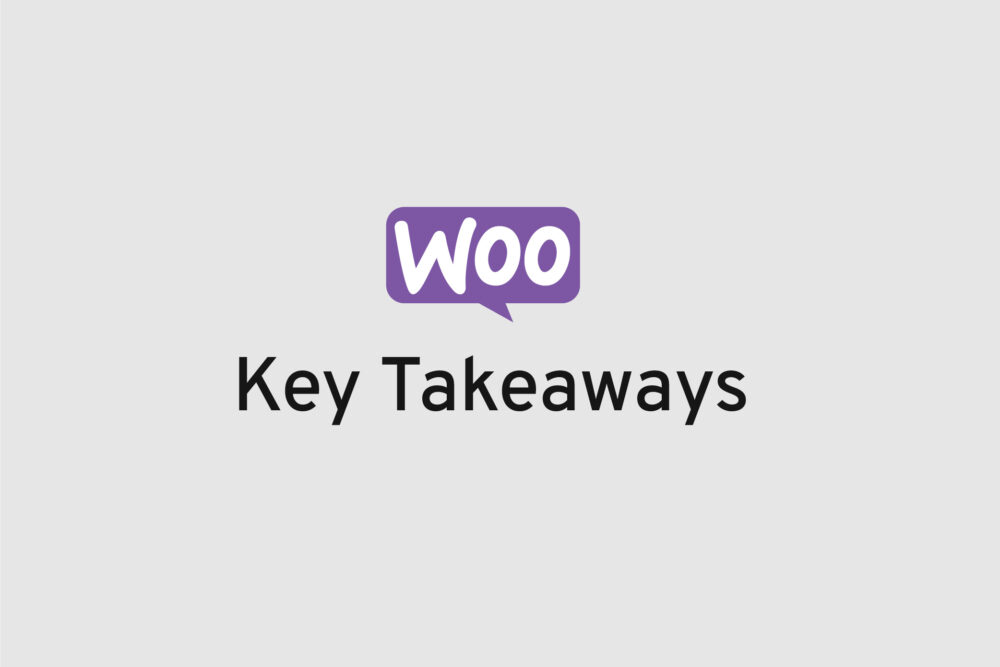 Below are some key points of today's article: –
WooCommerce is an online eCommerce plugin on WordPress.
It is easy to use.
You can sell anything on this platform.
In addition, you can add blogs to rank your content.
Final Words
In conclusion, WooCommerce has revolutionized the field of eCommerce. It has made online trading quick and effortless. Thanks to this plugin, you can now instantly set up your online store while sitting in your house. If you want to know about E-Commerce. Click here