Are you eager to understand editorial design? Look no further! Our guide is here for aspiring designers, from those with experience in adjacent roles to absolute newcomers. We have all the information needed – from its history to helpful tips on crafting your portfolio.
What Is Editorial Design?
Editorial design is more than just graphic designing – it is the art of crafting written information into something that catches attention and engages readers. The combination greatly impacts how people comprehend printed or online publications, making editorial designers critical players in the publishing industry. Behind each issue lies an intricate process to establish visual continuity while ensuring clarity through layout ideas, typographic decisions, illustration works, and beyond. At its core, successful editorial design drives home one main point: captivate your audience with content they can understand quickly yet enjoyably.
History of Editorial Design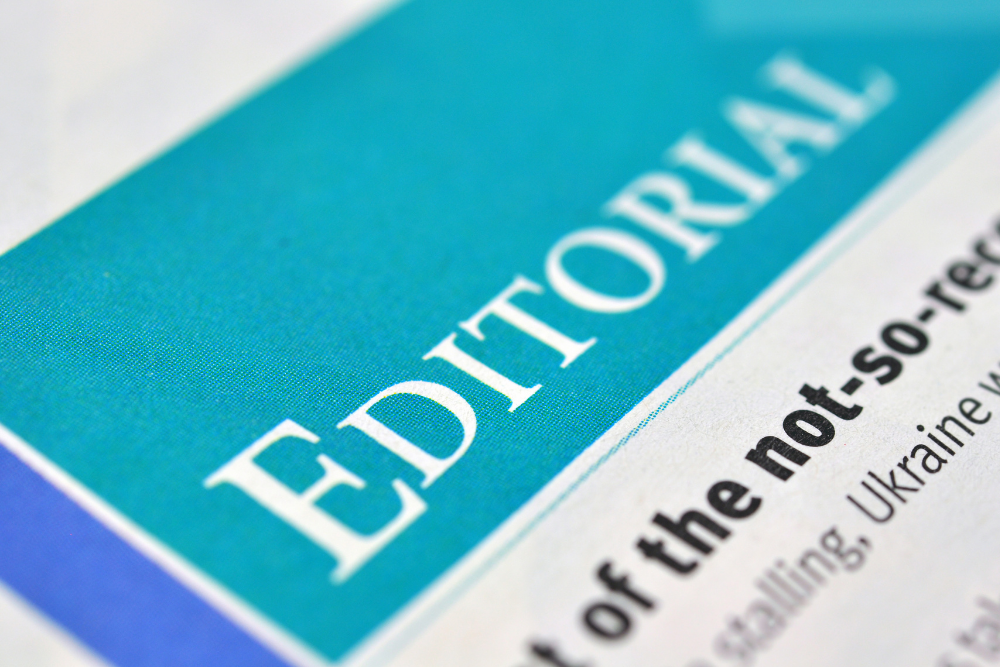 The editorial design has been part of the human story since before recorded history. We can trace its roots back to 3200 B.C., in Mesopotamia, when the cuneiform script was first developed and used on Sumerian clay tablets. Moving onto ancient Egypt, a new form of writing material opened up many possibilities: papyrus reeds that were sharpened into pens for use with this paper-like substance marked an important transition towards what we now refer to as "books." For more than five millennia, editorial design has played an integral role in humanity's written legacy.
In the mid-15th century, a German blacksmith Johannes Gutenberg revolutionised book production with his mechanical printing press. By using this invention to create the famous Gutenberg Bible in medieval Europe, he drastically lowered both time and costs of mass-producing books. This innovation would shape our access to knowledge for centuries to come.
The editorial design stems from a long line of graphic design history. In 1922, the phrase "graphic designer" was coined by American artist William Addison Dwiggins – freeing editorial designers to present stories and ideas in new visual ways. Since then, this profession has only grown with more opportunities for talented creators to showcase their work.
Famous Editorial Designers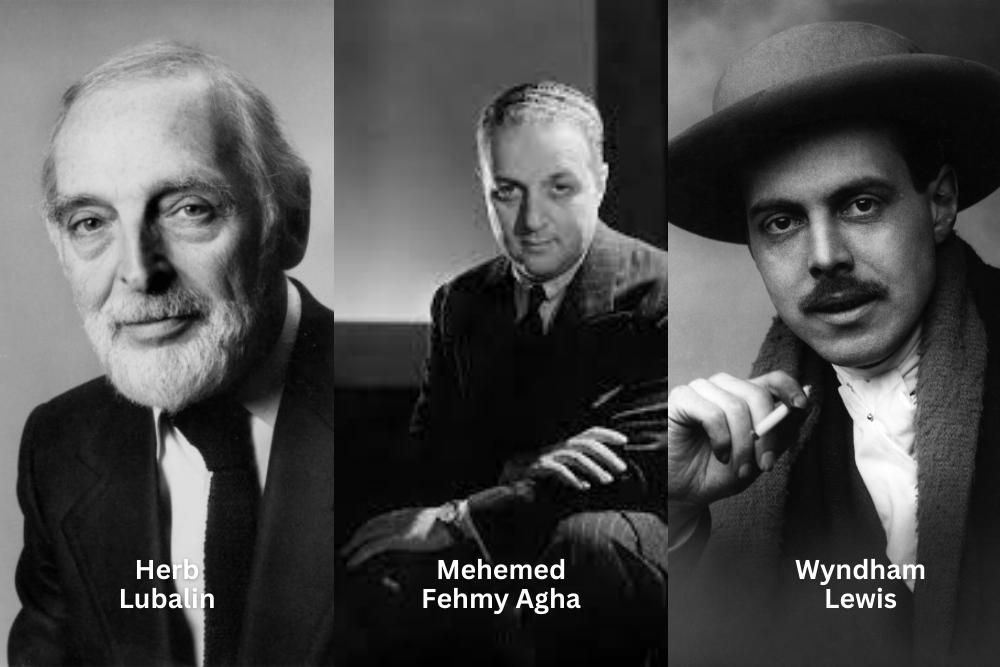 The 20th century ushered in a new era of creative expression through editorial design. Magazines drew large readerships, leading to an exciting surge of magazine cover art and illustrations showcasing skilled designers' work. Some notable names include:
Wyndham Lewis
Born to a cross-cultural family, Wyndham Lewis was an artist and writer with international appeal. During the 1910s through 1950s, he travelled between Paris and London, creating art and writing stories that challenged the established conventions of his day. This revolutionary spirit is best seen in Blast—the avant-garde journal he co-founded as part of his foray into editorial design.
Mehemed Fehmy Agha
Agha's work as the art director of several top magazines in the 1930s was instrumental in redefining visual design standards domestically and abroad. His groundbreaking use of sans-serif typefaces, photography, and illustrations made him a recognised authority on editorial aesthetics during this period.
Herb Lubalin
During the 1960s, Herb Lubalin was at the forefront of modern graphic design thanks to his art direction for Avant Garde magazine. He elevated typography with innovative typefaces like its signature font – a lasting legacy that has influenced generations of designers ever since.
Tips for the Editorial Design Process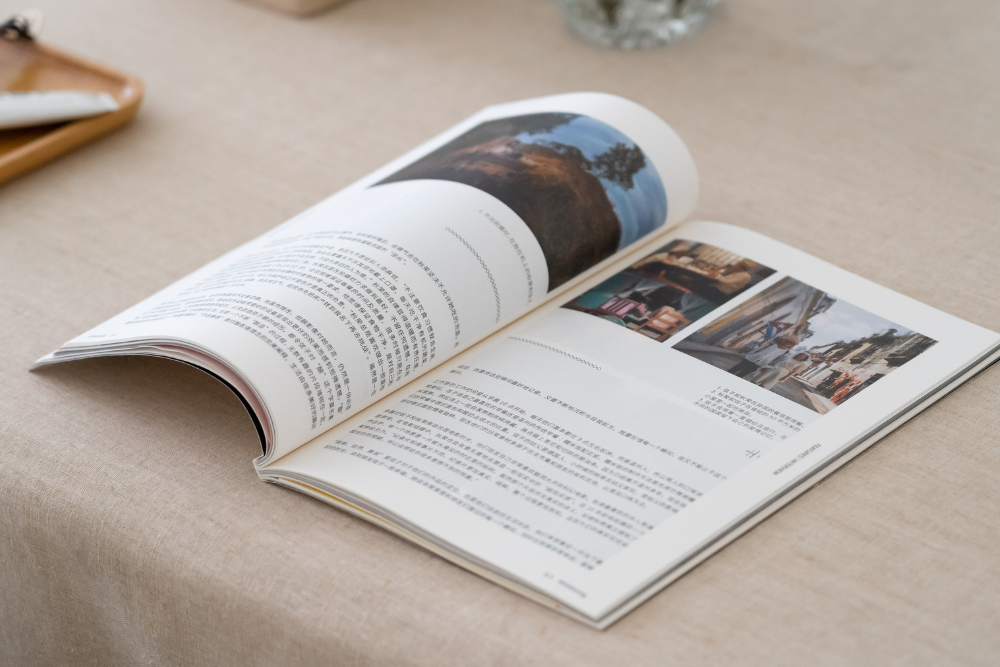 Success as an editorial designer is all about creating layouts that stand out and captivate your audience in a way that compels them to read what you have to say. To get started on the right foot (or take existing designs to the next level), here are a few key points for aspiring design professionals to keep in mind:
Have a Unique Style, and Stick to It
An editorial design's style is just like a writer's voice; both help to shape the image of their publication. Creating an appropriate, unique, and consistent look that appeals to its target audience should be a top priority for any publisher. One glance at two books can give insight into what each is likely about – one might contain suspenseful thrillers, while another could feature stories full of adventures or charm. It all comes down to expressing yourself in your particular way through imagery and visual elements.
Play With Colour Contrast
Enhancing your editorial designs through the power of colour contrast can help you make a lasting impression. By combining vibrant hues and subtle shades, you will be able to draw viewers' eyes toward key elements on the page – helping ensure that all-important modern, clean look.
Don't Be Afraid to Use Illustrations
As an editorial designer, you know the importance of colour contrast in your projects. But there are some concepts that photography can't capture – from fictional stories to anonymous sources. This is where illustrations come into play. Working with outside contributors provides a unique and professional piece of artwork for any publication – but don't forget to provide clear guidelines, so everyone knows exactly what is being asked for upfront and revisions stay within budget.
Creating visually appealing designs can be made much easier using the rule of thirds. This classic design principle divides a page into nine equal sections, using two horizontal and two vertical lines. Doing so allows you to position elements in attractive positions within these divisions, allowing for an aesthetically pleasing composition every time – no matter if it is editorial or graphic work that needs doing.
When creating a design that truly stands out, typography should never be overlooked. If you are looking for inspiration from the masters of editorial layout, look no further than Herb Lubalin's iconic typeface, which has become synonymous with the American art and countercultural scene of 1960s America. Investing in learning about different types of fonts will pay dividends to all aspiring editorial designers, whether they are interested in print or digital media – understanding what options are available is an essential part of developing pleasing aesthetics as a designer.
Difference between Editorial Design and Graphic Design
Mainly, graphic design is all about using texts and images to produce graphics that instantly capture the viewer's attention and convey a message. On the other hand, editorial design primarily focuses on written content that is constantly evolving and changing. Similarly, editorial design has to be flexible enough to adapt to new changes and update its approach.
Moreover, editorial designers tend to understand better typography and colour theory to produce visually appealing layouts.
Editorial Design for creating a Portfolio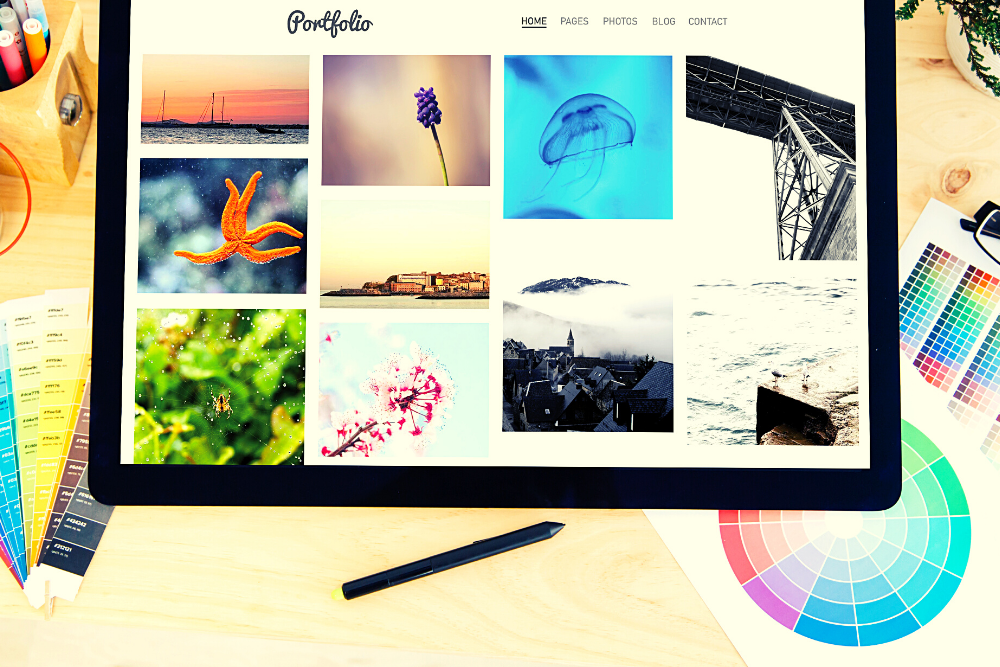 Creating an impressive portfolio is a crucial step in any designer's career. Whether you are just starting or have years of experience, creating your portfolio is essential for demonstrating your skills to potential employers and clients. For editorial design professionals, the challenge is even more significant due to the nature of their work – as they are mainly creating work for others and rarely get to keep a physical copy. This can make creating an online portfolio difficult, so here are some tips on how to best showcase your skills in editorial design:
The main focus of any portfolio should be to show the process of creating an editorial layout from start to finish. This means adding sketches, wireframes, and multiple versions of the cover design or page layout to demonstrate your thought process and skill.
Include Examples of All Types:
When documenting your projects, include examples of all types of work you have done, from magazine covers, book layouts, newspapers, digital media, and advertisement designs. This will show employers that you have experience in all areas of the editorial design process and give them an idea of what you can produce.
Don't Forget to Include Metadata:
If you are creating digital portfolios, include any related metadata, such as descriptions or tags associated with the project. This will allow employers or clients to quickly search for example projects and better understand what you have to offer.
By following these tips, you can create an impressive portfolio that will impress any potential employer or client. Remember that your portfolio should constantly evolve as new projects come in, and keep it updated with your latest work. Then, take the time to craft a portfolio that will make you stand out.
FAQs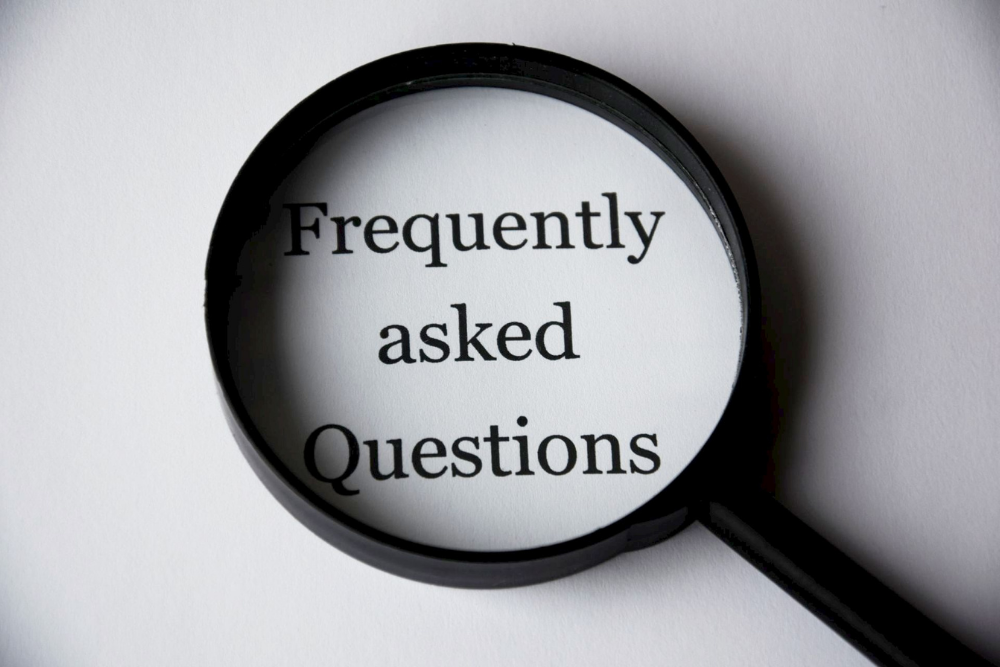 How much is the cost of editorial design?
The cost usually depends on how big the project is. Smaller projects don't cost a lot, but complex projects that contain multiple pieces cost a lot – usually in thousands of pounds.
What skills are required for editorial design?
Editorial design is not as complicated as it may sound. On the contrary, it can be one of the fun fields to work in. It only requires simple skills like creativity, colour theory, typography layout and attention to detail to create eye-catching designs.
Which applications are used by magazines for editorial design?
Print media houses use computer applications like Adobe InDesign, QuarkXPress, Microsoft Publisher, etc., for assistance in editorial design.
Conclusion
Editorial design is an essential and rewarding field of graphic design, with many opportunities to explore and create meaningful designs. With the proper knowledge, you can use our tips to become a successful Editorial designer. From understanding its history through crafting your portfolio, you will have all the information needed to begin creating stunning visual pieces of artwork that will attract the attention of your target audience. So get ready to take the first step toward a successful career in editorial design.